5 Things to Do After a Car Accident in Scotch Plains, NJ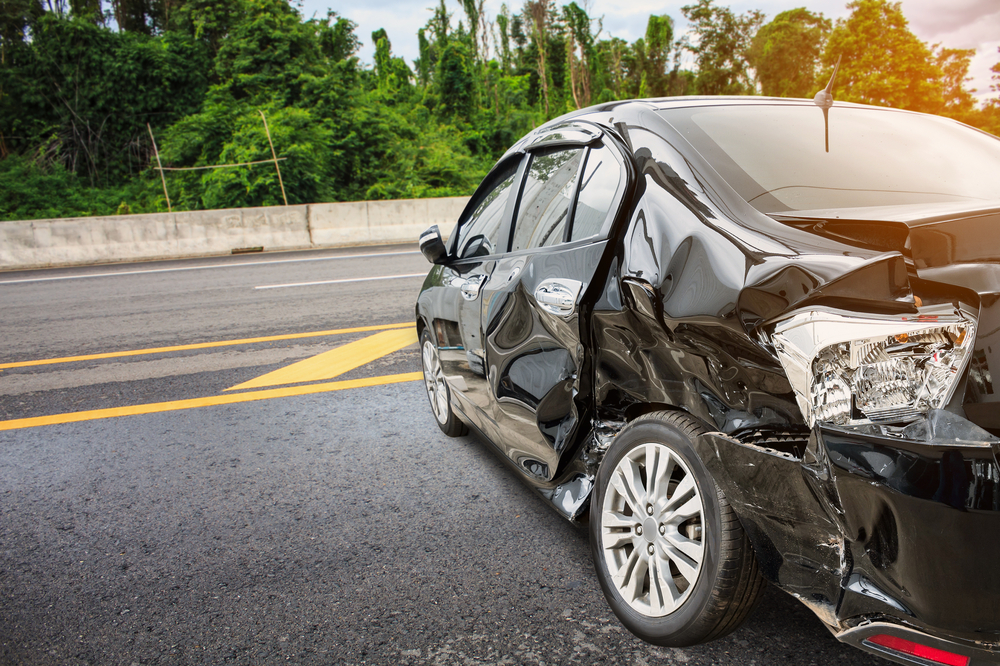 A car accident can be a disruptive experience in your life. Whether you were involved in a fender-bender or in a more catastrophic crash, you may be left with vehicle damage to fix or physical injuries to treat and rehabilitate. This makes it important to know what steps you need to take after being involved in a car crash.
Call the Police
The first thing you should do after being involved in a car accident is to report the crash to law enforcement. If you or someone else involved in the accident has been injured or appears to be in distress, call 911 to also summon emergency medical assistance. Otherwise, you can call the local police department (or state police if the accident takes place on a highway) to report the accident and have an officer come to the scene to prepare a police accident report. You should make sure to request a copy of the police accident report, as it will be a critical part of any legal or insurance claim you file after the accident.
Document the Scene
If you can safely do so, use your cell phone to take photos or videos of the accident scene, including details such as traffic controls and road lines, vehicle damage, skid marks on the road, or any visible injuries you sustained. Also, make sure to talk to any eyewitnesses to the crash and take down their contact information. 
Avoid Agreeing to a Settlement
You should decline if the other driver offers to "resolve" the situation at the scene by writing you a check or paying you cash. Although you may think that your losses from the accident may be limited to superficial damage to your vehicle, your vehicle may turn out to be much more badly damaged than it appears, and you may also have suffered injuries that you need medical treatment for. However, by accepting money from the other driver at the scene of the accident, you may be deemed to have entered a settlement that releases any legal claims you may have against the other driver.
Seek Medical Attention
You should also see a doctor or go to the hospital as soon as possible after a car accident. A doctor can perform a thorough physical exam to identify injuries you may have suffered in the accident. Documenting your injuries immediately following a car accident will help connect your injuries to the crash and give you evidence to push back if the insurance company or an at-fault driver tries to argue that your injuries occurred before or after the car accident. Also, remember to request copies of your medical records from your treatment. 
Contact an Attorney
Finally, make time to speak with a car accident attorney as soon as you can after a crash. It is important that you have an experienced legal representative looking out for your interests and handling the legal work in your claim as early as possible in the process of pursuing financial recovery for your injuries, property damage, and losses.
Contact a Scotch Plains Personal Injury Lawyer to Discuss Your Car Accidents Case in New Jersey
Did you or a loved one sustain serious injuries due to a car accident in New Jersey? Don't let the medical bills pile up while you wait for the negligent party or their insurance company to do the right thing. Right now, you need an aggressive personal injury attorney on your side, fighting to get you the compensation you need, want, and deserve. The skilled attorneys at Bramnick, Rodriguez, Grabas, Arnold & Mangan, LLC represent clients injured because of car accidents in Scotch Plains, Edison, Elizabeth, Clifton, and throughout New Jersey. Call (908) 325-5571 or fill out our online contact form to schedule a free consultation about your case. We have an office conveniently located at 1827 E. 2nd St., Scotch Plains, NJ 07076, as well as offices in Westfield, Newark, East Brunswick, Clifton, Cherry Hill, and Elizabeth.
The articles on this blog are for informative purposes only and are no substitute for legal advice or an attorney-client relationship. If you are seeking legal advice, please contact our law firm directly.