Is it Whiplash? 10 Common Signs of Whiplash from Rear-End Collisions Drivers Need to Know About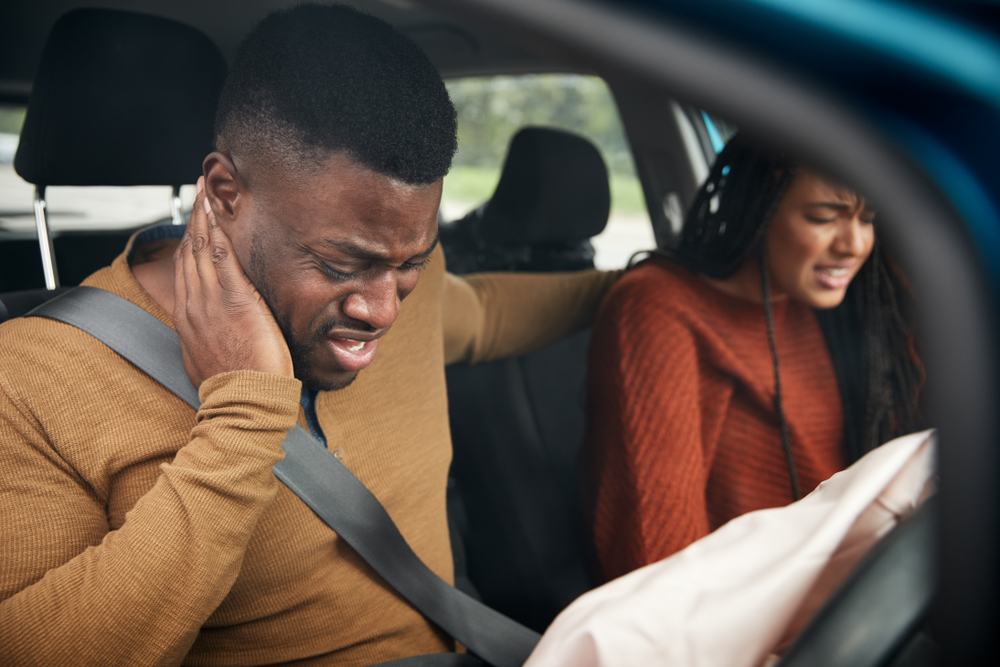 Although hard to detect and diagnose, whiplash can have long-lasting debilitating effects. Whiplash is a very common injury in a rear-end collision since the force of the impact tends to cause the head and neck of the occupants of the vehicle that is rear-ended to jerk or whip back and forth. If you have been in a rear-end crash, you need to know what symptoms whiplash can cause, so that you can seek medical attention if you experience any of them. 
What is Whiplash?
Whiplash is a soft-tissue and nerve-related injury that is caused when the head rapidly moves back and forth or side to side. This sudden motion can cause microscopic damage to tissues and nerves in the neck and cervical spine, which often does not show up on X-rays or MRIs. As a result, insurance companies often discount or reject whiplash injury claims following auto accidents.
10 Common Symptoms of Whiplash
Some of the most common symptoms of a whiplash injury following a rear-end car accident include:
Stiffness and pain in the neck, including difficulty with moving the head and neck or pain that accompanies movement
Headache, particularly headaches that emanate from the base of the skull; headaches may also be a symptom of traumatic brain injury, including diffuse axonal injuries
Numbness or tingling in fingers or radiating down from the shoulders into the arms, which may indicate a pinched or inflamed nerve root
Lower back pain, which may be a sign of referred pain from the upper spine radiating down into the lower back
Shoulder pain, including pain in the shoulder joint, behind the shoulder blades, or in between the shoulder blades
Dizziness, which may also be accompanied by nausea, and may also be a symptom of traumatic brain injury
Muscle spasm, which is a cramping or contraction of the muscle for a short period when it will not relax
Difficulty sleeping or insomnia, which may be caused by constant neck pain that makes it difficult to lay one's head down; sleeping difficulties can also be caused by traumatic brain injuries
Confusion or "brain fog," which may be caused by a lack of sleep from pain caused by a whiplash injury, or may be a sign of a traumatic brain injury
Depression, which may develop when whiplash causes chronic debilitating pain and secondary symptoms like lack of sleep, resulting in difficulties with daily living
What Should You Do If You Have Symptoms of Whiplash After a Rear-End Collision?
If you experience symptoms of whiplash after being involved in a rear-end crash, you need to see a medical professional as soon as possible. Although you might want to wait and see if your symptoms subside in the days following the crash, this is a very bad idea, especially since many of the symptoms of whiplash are also symptoms of traumatic brain injury which definitely requires medical attention. In addition, it is important to seek prompt medical attention after a car crash to ensure that you can document that your whiplash and other injuries were caused by the accident. 
Contact a Scotch Plains Personal Injury Lawyer to Discuss Your Car Accident Case in New Jersey
Did you or a loved one sustain serious injuries due to a car accident in New Jersey? Don't let the medical bills pile up while you wait for the negligent party or their insurance company to do the right thing. Right now, you need an aggressive personal injury attorney on your side, fighting to get you the compensation you need, want, and deserve. The skilled attorneys at Bramnick, Rodriguez, Grabas, Arnold & Mangan, LLC represent clients injured because of car accidents in Edison, Woodbridge, Old Bridge, Piscataway, and throughout New Jersey. Call (908) 325-5571 or fill out our online contact form to schedule a free consultation about your case. We have an office conveniently located at 1827 E. 2nd St., Scotch Plains, NJ 07076, as well as offices in Westfield, Newark, East Brunswick, Clifton, Cherry Hill, and Elizabeth.
The articles on this blog are for informative purposes only and are no substitute for legal advice or an attorney-client relationship. If you are seeking legal advice, please contact our law firm directly.