Workers' Memorial Day and Fatal Workplace Injuries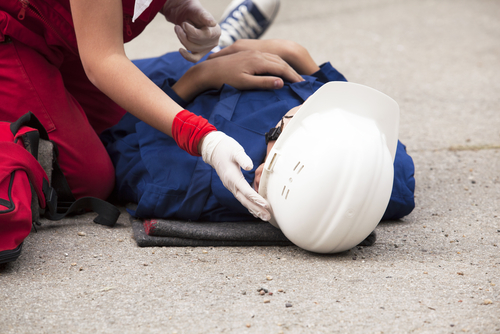 While the end of May is the celebration of Memorial Day in the U.S., the end of April is recognized as Workers' Memorial Day. The day represents an opportunity to recognize the dangers of occupational injuries and to educate ourselves about the steps to take following a fatal occupational accident.
What Is Workers' Memorial Day
Every April 28 is recognized as Workers' Memorial Day. The day was started as a means of remembering those who have suffered work injuries, occupational illnesses, or fatal accidents on the job, and to bring attention to the potential hazards that workers may face in the workplace. 
Types of Fatal Occupational Accidents
According to data from the U.S. Bureau of Labor Statistics' Census of Fatal Occupational Injuries, the most common types of fatal occupational accidents in the U.S. included:
Highway incidents, such as motor vehicle accidents or highway workers being struck in pedestrian accidents
Falls, including slip/trip and falls and falls from heights
Struck-by-object, where fatal injuries were caused by an object colliding into, falling on top of, or being dropped on a worker
Homicides
Highway incidents represented the most frequent type of workplace fatal injury event.
Most Dangerous Industries and Occupations
The CFOI also identifies the most dangerous industries in the country. While the construction industry suffered the highest number of fatal occupational accidents, other industries such as transportation/warehousing, agriculture/fishing/forestry, and mining had higher fatal work injury rates on a per capita basis.
Other industries that suffered high numbers of workplace fatalities included:
Government
Professional/business services
Manufacturing
Retail
Leisure/hospitality
Public administration
Education
Health services
Fishers and fishery workers had one of the highest rates of fatal work injuries out of any specific occupation. Other dangerous occupations include:
Loggers
Pilots
Farmers
Miners
Roofers
Refuse collection workers
Delivery and truck drivers
Industrial equipment installers/repair workers
Law enforcement officers
What to Do If You've Had a Loved One Killed on the Job
If you and your family have had a loved one who suffered a fatal occupational injury or illness, you and your family may be entitled to compensation for your loved one's passing. In most cases, death benefits under the New Jersey workers' compensation system may be available to the dependents of a deceased worker. These benefits include:
Weekly payments equal to 70 percent of the deceased workers' average weekly wage, subject to a cap on the maximum benefit amount. These payments are divided among a worker's surviving dependents as determined by a workers' compensation judge.
Up to $3,500 in reimbursement of funeral and burial costs.
If a worker's death is caused by a third-party's legal fault (for example, the worker is killed by a negligent driver or dies following an accident caused by defective equipment or machinery), the worker's family may also be entitled to pursue a wrongful death claim against that third party, in addition to filing a claim for benefits from workers' compensation. The family members of a deceased worker should speak to a knowledgeable workers' compensation attorney to learn more about their legal rights and options.
Contact a Scotch Plains Workers' Compensation Lawyer to Discuss Your New Jersey Workplace Injury Case
A workplace injury can be devastating, particularly if it prevents you from returning to work for an extended period of time. Although New Jersey Workers' Compensation laws are supposed to provide you with reimbursement for medical expenses and replacement pay for missed time at work, it is not always easy to get the Workers' Comp benefits you deserve. That is why you should speak with a knowledgeable Workers' Compensation lawyer about your situation and get guidance throughout the claims process. The experienced Workers' Compensation attorneys at Bramnick, Rodriguez, Grabas, Arnold & Mangan, LLC represent clients in Edison, Woodbridge, Old Bridge, Piscataway, and all across New Jersey. Call (908) 325-5571 or fill out our online contact form today to schedule a free consultation about your work injury case. Our main office is located at 1827 E. 2nd St., Scotch Plains, NJ 07076, and we also have offices in Westfield, Newark, East Brunswick, Clifton, Cherry Hill, and Elizabeth.
The articles on this blog are for informative purposes only and are no substitute for legal advice or an attorney-client relationship. If you are seeking legal advice, please contact our law firm directly.