Workers' Compensation And Immigration Status: Who Can Recover in NJ?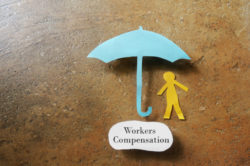 If you have ever been injured on the job, or know someone who has, you have no doubt heard about workers' compensation. This system allows employees to recover their medical bills and lost wages if they are injured on the job, regardless of negligence by the employer. All employers in New Jersey are required to have workers' compensation insurance. But as immigration issues have been front and center in America as of late, New Jersey workers are understandably concerned if there are issues with their legal status, they won't be able to file or claim benefits. As you will learn, this is not necessarily the case.
State by State Differences
Workers' compensation laws are different in every state, which means that where you are working will dictate whether an undocumented employee can recover. Fortunately for undocumented workers, New Jersey does allow for such recovery. In Mendoza v. Monmouth Recycling Corporation, the courts concluded that because an documented person could file a civil action, they were then entitled to collect workers' compensation benefits. 672 A.2d 221 (N.J. Super. 1996). Since then, undocumented immigrants have been afforded full benefits under the New Jersey Workers' Compensation Act.
Immigration Status Not A Bar to Recovery In New Jersey
The basic principle is that if a legal worker would be entitled to recovery workers' compensation in the same situation, that coverage would also extend to an undocumented employee. Even though it is illegal under federal law to employ someone not authorized to work in the United States, to relieve an employer of upholding their duties to their employees would reward their illegal behavior. There are approximately 10 million undocumented immigrants in the U.S. today, and such individuals make 8% of New Jersey's workforce. Contacting an experienced workers' compensation attorney will allow you to collect what you've earned under the system, no matter the immigration status.
Do I Need An Attorney To File A Claim?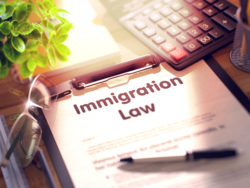 Yes. Under New Jersey law only a licensed attorney can file a formal claim with the New Jersey Workers' Compensation Courts. If you do not file a formal claim, you may collect what you are entitled to, which can affect your rights to medical treatment. It is also against the law to fire someone for filing a workers' compensation claim, and having the assistance of an attorney is the best way to protect your rights.
Undocumented and Injured At Work? Contact Us Today!
If you have sustained a work-related injury and don't know what to do, at Bramnick, Rodriguez, Grabas, Arnold & Mangan, LLC, we are dedicated to getting you fair compensation. We are experienced workers' compensation attorneys willing to go to trial if needed to get you the best possible result. Any communication is confidential, and for those needing Spanish-language assistance contact us at jerseyabogados.com. We have several offices, conveniently located in Scotch Plains, Westfield, Morristown, East Brunswick, Clifton, Cherry Hill, and Newark, and are available 24/7. Call us at 877-423-4878 or fill our online contact form here. Schedule a free consultation today and get on the road to recovery!
The articles on this blog are for informative purposes only and are no substitute for legal advice or an attorney-client relationship. If you are seeking legal advice, please contact our law firm directly.