Why Construction Accidents Happen in the Summer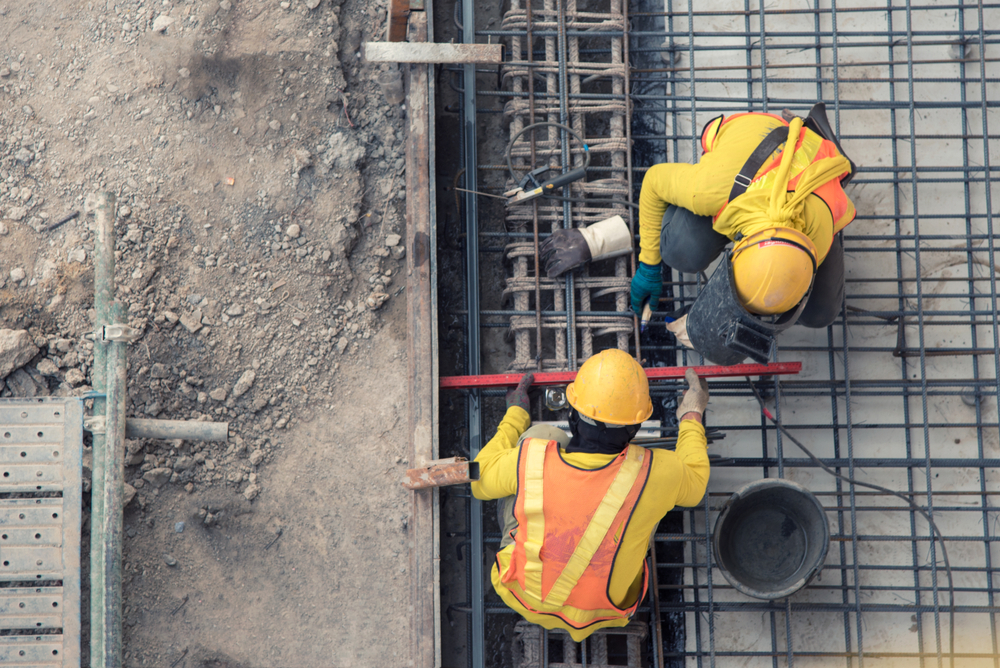 Working in the construction industry comes with a moderate level of risk. Most construction workers know and accept this. However, it's important to also be aware of the most common construction risks, as well as when and why they occur. Summer is one of the most common times of the year for construction accidents because of the long work hours and hotter temperatures.
Common Summer Construction Accidents
These are some of the most common summer construction accidents and subsequent injuries that occur each year that may lead to a New Jersey workers' compensation claim:
Heat stroke: Construction workers spend long hours outdoors in the heat, often covered in heavy gear. This may lead to more occurrences of heat stroke.
Burns: Workers may also be at risk of severe burns because metal objects can get hot at high temperatures. 
Slip and falls: Construction workers tend to slip and fall more during the summer. A spontaneous rainstorm can make job sites slippery and wet.
Vehicle accidents: While vehicle accidents are a risk all year long, they may be more likely during the summer months with more people out and about on the roads.
Some of these injuries are possible all year long. Other injuries like heat stroke and burns are more common during the summer months. Another factor that may contribute to construction accidents in the summer are the longer working hours. There's more sunlight in the summer months, which may lead to workers spending more time on-site to complete projects before the cool, winter weather rolls in.
As such, construction workers are also more likely to have more work during summer. Summer is when many project managers and clients typically ramp up projects.
Who's Responsible for Summer Construction Accidents?
When a construction worker is injured, it can be a few people's responsibility. Of course, if the construction worker goes against their training or doesn't follow safety requirements, they may be responsible for their own injury. It could also be the fault of a construction manager, who is responsible for ensuring safety on-site.
If a construction worker is injured while using heavy machinery, it may be a number of people's faults. For example, if the injury is due to faulty equipment or improper loading, it may be the fault of the equipment manufacturer or the company loader. If another construction worker intentionally causes harm to someone else, then they may be at fault for their negligence.
What to Do If You're Injured in a Construction Accident
There are a few things that you should do if you're injured in a construction accident, regardless of whether it occurs during the summer or winter months. For one, always receive medical care. This is an important step regardless of the extent of your injuries. Some injuries may not seem as bad at first, but if you require medical care later, your workers' compensation may not cover it.
You should also file a report and notify your employer of the injury as soon as possible. There are strict requirements on how long you have to report injuries at work. If you don't meet these timelines, your rights under workers' compensation may be limited. You may also consider reaching out to a workers' compensation lawyer to discuss your case, especially if your employer is trying to deny your rights or the workers' compensation representative is making it difficult to claim your benefits.
Contact a Clifton Workers' Compensation Lawyer to Discuss Your New Jersey Workplace Injury Case
A workplace injury can be devastating, particularly if it prevents you from returning to work for an extended period of time. Although New Jersey Workers' Compensation laws are supposed to provide you with reimbursement for medical expenses and replacement pay for missed time at work, it is not always easy to get the Workers' Comp benefits you deserve. That is why you should speak with a knowledgeable Workers' Compensation lawyer about your situation and get guidance throughout the claims process. The experienced Workers' Compensation attorneys at Bramnick, Rodriguez, Grabas, Arnold & Mangan, LLC represent clients in Paterson, Clifton, Passaic, Wayne, and all across New Jersey. Call (908) 325-5571 or fill out our online contact form today to schedule a consultation about your work injury case. Our main office is located at 1827 E 2nd St, Scotch Plains, NJ 07076 and we also have offices in Westfield, Newark, East Brunswick, Clifton, Cherry Hill, and Elizabeth, NJ.
The articles on this blog are for informative purposes only and are no substitute for legal advice or an attorney-client relationship. If you are seeking legal advice, please contact our law firm directly.