Why Are Truck Accidents More Common During the Summer?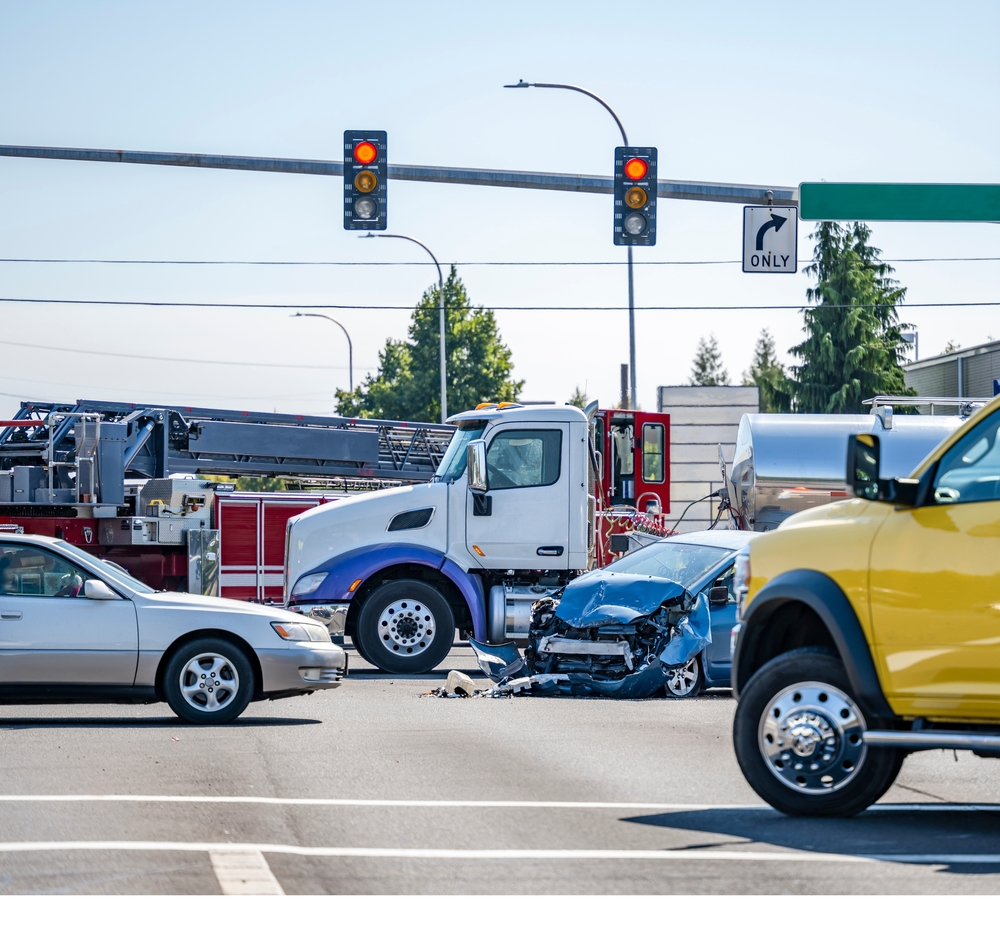 The informal summer season is bookended by the Memorial Day and Labor Day holidays. However, this period is also known as the 100 Deadliest Days of Summer, due to the fact that the roughly 100 days between Memorial Day and Labor Day see a significant spike in the number of motor vehicle accidents. Unfortunately, this also includes truck accidents, which have a greater chance of causing catastrophic property damage and injuries. But why do truck accidents become more common during the summer season anyway?
Common Causes of Truck Accidents During the Summer
While it can seem counterintuitive that truck accident rates would go up in the summer, when road and weather conditions are much better than they are in the winter, there are several reasons why more truck accidents tend to occur in the summertime. Some of the most common causes of truck accidents in summer include:
Construction zones – Highway road works are typically performed in the warmer months, meaning that truck drivers are more likely to encounter construction zones in the summer. Driving through highway construction zones requires extra care, so even the slightest error by a truck driver can lead to a crash. 
Tire failure – Higher road surface temperature and more and longer trips can cause truck tires to wear out more quickly, increasing the risk of a tire failure from a blowout or tread separation. 
Drowsy/fatigued driving – Drowsy or fatigued driving is a critical issue for truck drivers, so much so that federal regulations limit the hours that drivers can spend on duty or behind the wheel. However, with longer days during the summer, truck drivers may be more tempted to continue driving past their regulated limits or even their body's endurance. 
Increased traffic – In the summer, more people hit the road for vacation, meaning that there are more passenger vehicles on the highway. Unfortunately, large 18-wheelers have a much harder time maneuvering around more nimble passenger vehicles, increasing the chances of an accident. 
Steps to Prevent Summertime Truck Accidents
Due to the increased risks on the road in the summertime, truck drivers need to take extra precautions to help avoid accidents. Steps that truck drivers can take to prepare for summer driving include:
Check tires – The heat of summer can cause the air pressure of tires to increase, so truck drivers need to regularly inspect their tires (including the condition of the treads) to avoid the risk of a blowout. 
Test the battery – Hot weather can negatively impact engine battery performance, so truck drivers should test their rigs' batteries to ensure they are still in optimal working order. 
Check fluid levels and hoses – Ensuring that a truck engine has sufficient oil and coolant is especially important in the summer. Truck drivers should regularly check their engine's fluid levels in addition to 
Keep an emergency kit – Truck drivers should always keep a breakdown kit in their vehicle, including warning hazards or flares so that they can warn other drivers in the event the truck needs to stop on the shoulder of a highway or interstate. 
Stay hydrated – In the summer, it can be easy for a truck driver to become dehydrated even when riding in an air-conditioned cabin. Dehydration can impair a truck driver's ability to safely operate their vehicle. 
Exercise caution in work zones – Truck drivers should be extra careful when driving through highway work zones. Because lanes and traffic patterns can shift abruptly in a work zone, truck drivers need to remember to slow down so that they can better maneuver their vehicles. 
Contact a Scotch Plains Personal Injury Lawyer to Discuss Your Truck Accident Case in New Jersey
Did you or a loved one sustain serious injuries due to a truck accident in New Jersey? Don't let the medical bills pile up while you wait for the negligent party or their insurance company to do the right thing. Right now, you need an aggressive personal injury attorney on your side, fighting to get you the compensation you need, want, and deserve. The skilled attorneys at Bramnick, Rodriguez, Grabas, Arnold & Mangan, LLC represent clients injured because of truck accidents in Edison, Woodbridge, Old Bridge, Piscataway, and throughout New Jersey. Call (908) 325-5571 or fill out our online contact form to schedule a free consultation about your case. We have an office conveniently located at 1827 E. 2nd St., Scotch Plains, NJ 07076, as well as offices in Westfield, Newark, East Brunswick, Clifton, Cherry Hill, and Elizabeth.
The articles on this blog are for informative purposes only and are no substitute for legal advice or an attorney-client relationship. If you are seeking legal advice, please contact our law firm directly.