What To Do if You Were Fired After Filing Workers' Comp Claim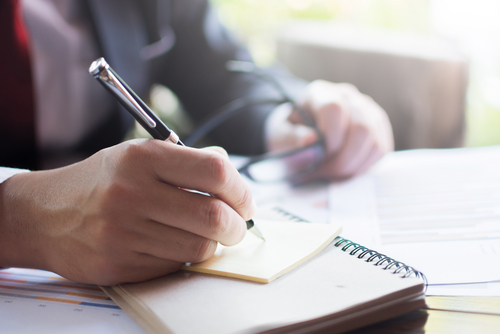 If you are injured on the job in New Jersey, the state's workers' compensation laws are designed to protect you by requiring your employer to provide certain benefits defined by law, regardless of whether or not your employer bears any fault for causing your injuries. Most importantly, you can have medical treatment for your injuries paid for by your employer, along with receiving partial wage replacement if you miss time from work.
Unfortunately, some workers are terminated from their jobs after filing a workers' comp claim. While some employers terminate employees on workers' comp for seemingly legitimate reasons, others do so to avoid having the employee file a workers' comp claim or in retaliation for the filed claim.
If you have filed a workers' comp claim in New Jersey, you should learn more about the law governing the termination of employees who have filed claims.
Can Your Employer Legally Fire You after You File a Workers' Comp Claim?
As an "at-will" state, your employer may terminate you for any reason, unless you have an employment contract that governs the conditions of termination, so long as that reason does not violate the law or public policy. This means that an employer can terminate someone who has filed a workers' compensation claim. There are many legitimate reasons why an employer may choose to fire an employee on workers' comp, such as:
The employee was already facing termination due to disciplinary reasons arising prior to a work injury.
The employee cannot return to work and the employer has an operational need to fill the position.
The employee is terminated after being selected under neutral, objective circumstances for a reduction-in-force.
However, even when an employer terminates an employee on workers' compensation, the employer is still legally obligated to provide benefits until the employee reaches maximum medical improvement and returns to work or exhausts their benefits.
However, terminating an employee to avoid having to pay workers' comp benefits or in retaliation for the employee having filed for workers' comp constitutes an illegal firing.
Examples of Illegal Retaliation
In addition to termination, there are other ways that an employer may retaliate against an employee for having filed a workers' comp claim including:
Engaging in selective discipline or coming up with false disciplinary charges.
Demotion or reassignment to an undesirable position/duties
Reducing wages
Denying an earned bonus
An employer can require an employee on workers' comp to return to work in a light duty assignment within the employee's medical restrictions while they continue to treat their work injury.
Pursuing a Claim for Workers' Compensation Retaliation
Being terminated after filing a claim for workers' comp is often a red flag that you are being retaliated against, especially if the reason given for your termination is based on false facts, is vague or unclear, or changes each time the reason for your firing is explained to you. When this happens, you should speak to a workers' compensation attorney as soon as possible. You may have a possible legal claim for workers' compensation retaliation. If you successfully bring a workers' comp retaliation claim, you may be entitled to relief that includes:
Reinstatement to your job
Back pay
Lost earnings if you are not awarded your job back or if you have secured alternative employment
Contact a Scotch Plains Workers' Compensation Lawyer to Discuss Your New Jersey Workplace Injury Case
A workplace injury can be devastating, particularly if it prevents you from returning to work for an extended period of time. Although New Jersey Workers' Compensation laws are supposed to provide you with reimbursement for medical expenses and replacement pay for missed time at work, it is not always easy to get the Workers' Comp benefits you deserve. That is why you should speak with a knowledgeable Workers' Compensation lawyer about your situation and get guidance throughout the claims process. The experienced Workers' Compensation attorneys at Bramnick, Rodriguez, Grabas, Arnold & Mangan, LLC represent clients in Edison, Woodbridge, Old Bridge, Piscataway, and all across New Jersey. Call (908) 325-5571 or fill out our online contact form today to schedule a free consultation about your work injury case. Our main office is located at 1827 E. 2nd St., Scotch Plains, NJ 07076, and we also have offices in Westfield, Newark, East Brunswick, Clifton, Cherry Hill, and Elizabeth,
The articles on this blog are for informative purposes only and are no substitute for legal advice or an attorney-client relationship. If you are seeking legal advice, please contact our law firm directly.