What to Do if You're Stopped at a DUI Checkpoint Over the Holidays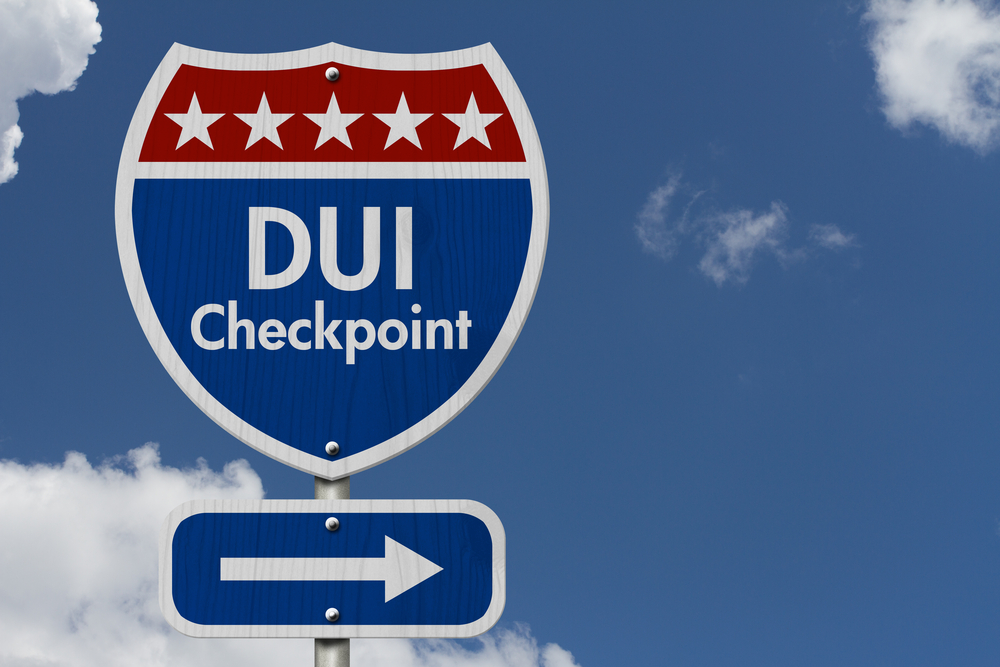 With so many people out and about this holiday season attending events, parties, and home gatherings, law enforcement officials often choose to conduct DUI checkpoints during times and at places where there has been a history of intoxicated driving. DUI checkpoints are especially prevalent on the Wednesday before Thanksgiving, Christmas Eve, and New Year's Eve. Here is what you need to know about DUI checkpoints and your rights and options if you encounter one this holiday season.
What is a DUI Checkpoint?
A DUI checkpoint is a process in which law enforcement officers can stop vehicles and question drivers without any reasonable suspicion of a crime. However, because police do not need reasonable suspicion to stop vehicles at a DUI checkpoint, they cannot lawfully stop every vehicle that comes through a checkpoint, nor can officers randomly choose vehicles or select vehicles on a "hunch." Instead, police must use a neutral, objective standard for picking vehicles to stop at the checkpoint, such as selecting every fourth vehicle that passes through the checkpoint. Police are also required to post public notice of checkpoints ahead of time.
Police may detain selected drivers for a reasonable amount of time to investigate for potential DUI. However, a driver's other constitutional rights remain in effect, including the right to refuse to answer an officer's questions or to refuse to undergo field sobriety testing. Ultimately, police have limited time in which to find facts and circumstances to give rise to probable cause that a driver is intoxicated, such as a driver who fails a field sobriety test they volunteered to undergo, or physical signs from the driver such as bloodshot and watery eyes, slurred speech, or incoordination. 
Can You Drive Away from a Checkpoint?
You have the right to change course to avoid driving through the checkpoint. However, you may not make an illegal maneuver to avoid the checkpoint, since if the officers manning the checkpoint see you make an illegal maneuver, it will give them reasonable suspicion to stop you on the moving violation.
What Happens If You Are Arrested at a DUI Checkpoint?
If you are selected for a stop at a DUI checkpoint, remain calm and follow the officer's instructions. Tips to keep in mind include:
A stop must be brief, and officers can only ask you a limited set of questions
Provide your license and registration when asked by the officer. Follow any other instructions, such as exiting your vehicle or keeping your hands visible
You do not need to answer any questions that you are asked, other than to provide your license and registration. You do not have to submit to a field sobriety or handheld breathalyzer test. However, if you are arrested for DWI you must submit to a breath or blood test under the Implied Consent Law. If you refuse to submit to testing following a DWI arrest, you may face administrative sanctions such as a suspension of your driver's license. 
If you are arrested for DWI, tell the officers that you wish to exercise your right to remain silent and to consult with an attorney.
Contact an Experienced Scotch Plains DWI Defense Attorney About Your Drunk Driving Charges in New Jersey
Have you been charged with a DWI or DUI offense in New Jersey? A drunk driving conviction could leave you with a permanent record, and it could result in your driver's license being suspended for a very long time. That is why it is imperative that you speak with a qualified DWI defense lawyer about your case. The lawyers at Bramnick, Rodriguez, Grabas, Arnold & Mangan, LLC represent clients charged with drunk driving, breath test refusal, and related offenses in Scotch Plains, Edison, Elizabeth, Clifton, and throughout New Jersey. Call (908) 325-5571 or fill out our confidential online contact form to schedule a free consultation about your case. We have an office located at 1827 E. 2nd St., Scotch Plains, NJ 07076, in addition to offices located in Westfield, Newark, East Brunswick, Clifton, Cherry Hill, and Elizabeth.
The articles on this blog are for informative purposes only and are no substitute for legal advice or an attorney-client relationship. If you are seeking legal advice, please contact our law firm directly.