What to Do After Getting Arrested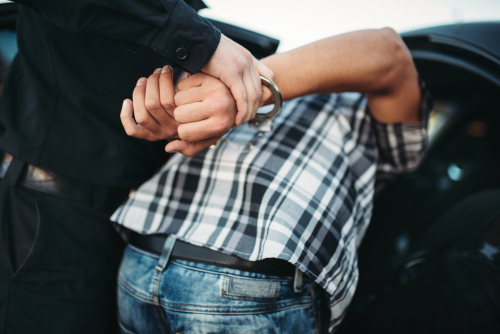 Being arrested for a crime can easily be a scary and stressful situation. If this is your first experience with the criminal justice system, you may not know what to do following your arrest. However, taking the wrong actions after you have been arrested can seriously jeopardize your legal rights and potentially increase the chances that you are convicted. You should take the time to familiarize yourself with what you should and should not do after you have been arrested. 
Tips to Remember After You Have Been Arrested
After you have been arrested by the police, some important tips to keep in mind include:
Do not try to argue with the police, or try to explain your side of the story or talk your way out of an arrest. Even if the officers try to tell you that you can help yourself by talking, you will only help the police and prosecutors build a case against you.
Do not resist an arrest, even if you firmly believe that you are innocent of any charges. Resisting arrest is a criminal offense, so even if you are eventually cleared of the charges that you were being arrested for, you may still be convicted for resisting arrest.
Do not talk about the underlying facts and circumstances of your charges or about your case with family or friends, as they can be called as witnesses in your criminal trial.
Pay close attention to what goes on during your arrest, including your interactions with and the conduct of the police during any searches, during your actual arrest, and while you are in custody after your arrest.
Finally, even if you are only under suspicion of a crime and have not yet been arrested, you should speak to a criminal defense lawyer as soon as possible. Your attorney may be able to get your charges dropped or to clear your name even before you are arrested.
What Are Your Rights If You Are Arrested?
You have a few important rights that police and investigators must observe when you are arrested:
The right to remain silent and to not answer any questions about any alleged crime. You should invoke your right to silence as soon as possible.
The right to an attorney, including to speak to an attorney prior to deciding to answer questions and to have your attorney present during questioning.
The right to know what charges you have been arrested for. The police must honestly tell you what offense they are arresting you for (even though you may later be formally charged with a different offense). If you are arrested pursuant to a warrant, you have the right to read the warrant.
What to Do Following an Arrest
After you have been arrested, you can take steps to protect your rights, interests, and freedom and future by exercising your right to remain silent and speaking to a criminal defense attorney before talking to the police or making any other decisions regarding your criminal case. A criminal defense lawyer can help you following your arrest by:
Explaining what offenses you have been charged with and the potential sentence you may be facing.
Conducting an independent investigation into your case rather than simply relying on evidence provided by the prosecution, as there may be evidence that proves your innocence that was overlooked by police and prosecutors.
Advising you of your legal rights and options, including what factual or legal defenses may be available to you based on the facts and evidence in your case.
Challenging the state's case, including moving to have the state's evidence excluded from your case, which may lead to charges being reduced or dismissed.
Where appropriate, negotiating with prosecutors for a favorable plea agreement that can provide you with the help you need or allow you to get back to your family and life as quickly as possible.
Advocating your case to the judge or jury at trial to fight for an acquittal.
Ultimately, your criminal defense attorney can be a rock and resource for you during a difficult and chaotic chapter in your life.
Contact an Experienced Scotch Plains Criminal Defense Lawyer About Your Charges in New Jersey
Were you arrested or charged in New Jersey? The consequences of a conviction could be severe, leaving you with a permanent criminal record and possibly even sending you to jail. That is why you need to speak with a qualified criminal defense attorney as soon as possible about your case. The attorneys at Bramnick, Rodriguez, Grabas, Arnold & Mangan, LLC  have successfully represented clients charged in Passaic, Wayne, Union, Plainfield, and throughout New Jersey. Call (908) 325-5571 or fill out the online contact form to schedule a consultation with a member of our legal team. We have an office conveniently located at 1827 E. 2nd St., Scotch Plains, NJ 07076, as well as offices located in Westfield, Newark, East Brunswick, Clifton, Cherry Hill, and Elizabeth.
The articles on this blog are for informative purposes only and are no substitute for legal advice or an attorney-client relationship. If you are seeking legal advice, please contact our law firm directly.