What to do After A Slip and Fall Accident in a Supermarket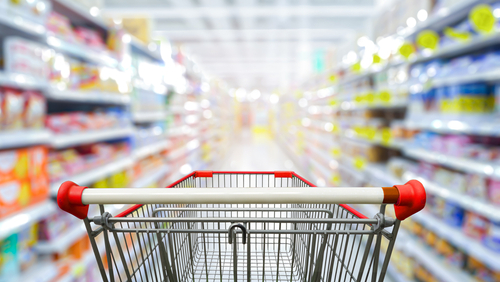 You probably don't even think about the possibility of being injured in a slip and fall accident while you are shopping at the supermarket or grocery store. But slip and falls represent one of the most frequently occurring types of accidents in supermarkets. In many cases, the supermarket may have liability for a customer's injuries from a slip and fall accident. 
Common Slip and Fall Injuries
While most people assume that a slip and fall accident in the supermarket only leads to a few scrapes and bruises, in some cases they can cause serious and potentially debilitating accidents, such as:
Broken bones, including broken wrists, arms, hips, legs, and ankles.
Ligament sprains, muscle/tendon strains, and soft tissue tears
Nerve damage
Neck and back injury, including herniated discs
Head and facial injury, including eye or mouth injury
Traumatic brain injury, especially when an accident victim's head hits the floor or hits an object (like a shelf) on the way down
Causes of Slip and Fall Accidents in Supermarkets
Common causes of slip and falls in supermarkets include:
Spilled foods and liquids, such as when product is dropped or knocked off the shelf
Leaking refrigerated and frozen displays, including melting ice from seafood displays
Rainwater, snow, ice, or mud tracked in from outside
Recently mopped or waxed floors
Broken or cracked tile flooring
Bunched, torn, or loose floor mats
Aisle obstructions, including floor displays, boxes, and pallets
What Is a Supermarket's Liability for a Slip and Fall Accident?
Under New Jersey law, supermarkets have an obligation to undertake reasonable efforts to ensure their premises are free of hazards that might injure customers. This includes maintenance to clean up or fix potential slip and fall hazards. Or a store must at least warn customers of the presence of such hazards, such as by putting up a wet floor or other hazard sign.
This obligation extends both to hazards that the store knows of as well as those that it should know about if the store exercised reasonable diligence, such as by conducting regular maintenance checks. For example, if a supermarket employee knows about a spill from a fallen water bottle, or if the bottle fell off the shelf hours ago, a customer who then slips on the spill may be entitled to hold the supermarket liable. But if the bottle is knocked off the shelf by a customer and then another customer comes along a minute later and slips on the spill, the supermarket may not be liable since the store reasonably could not have been aware of the spill or had a reasonable opportunity to clean it up. 
Compensation You May Be Entitled to for a Slip and Fall Accident in a Supermarket
After a slip and fall accident at the supermarket, you may be entitled to recover compensation for expenses and losses you incurred due to the accident, including for:
Costs of medical treatment and rehabilitation of injuries
Lost wages and income
Loss of future earning capacity
Physical pain
Emotional distress and suffering
Permanent disabilities
Visible scarring or disfigurement
Contact a Scotch Plains Personal Injury Lawyer to Discuss Your Slip and Fall Accident Case in New Jersey
Did you or a loved one sustain serious injuries due to a slip and fall accident in New Jersey? Don't let the medical bills pile up while you wait for the negligent party or their insurance company to do the right thing. Right now, you need an aggressive personal injury attorney on your side, fighting to get you the compensation you need, want, and deserve. The skilled attorneys at Bramnick, Rodriguez, Grabas, Arnold & Mangan, LLC represent clients injured because of slip and fall accidents in Edison, Woodbridge, Old Bridge, Piscataway, and throughout New Jersey. Call (908) 325-5571 or fill out our online contact form to schedule a free consultation about your case. We have an office conveniently located at 1827 E. 2nd St., Scotch Plains, NJ 07076, as well as offices in Westfield, Newark, East Brunswick, Clifton, Cherry Hill, and Elizabeth.
The articles on this blog are for informative purposes only and are no substitute for legal advice or an attorney-client relationship. If you are seeking legal advice, please contact our law firm directly.