Understanding DACA's "Advance Parole" Provisions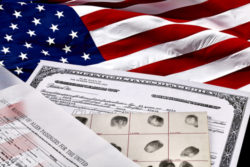 The Trump Administration announced its plan to phase out the Deferred Action for Childhood Arrivals (DACA) program in late 2017. As of now, new DACA applications won't be accepted and, in some instances, limited renewals may be allowed.
This decision may require immediate action on your part. Consult with an experienced immigration law firm right away.
In the past, if you received DACA, you might have the option to use "Advance Parole" to leave the United States for a period of time without losing your status.
Even before President Trump's announcement to end DACA, the decision to use Advance Parole wasn't without risk or automatic for recipients. In this post, we discuss how one might have applied for Advance Parole in the past. Because of the many unanswered questions about DREAMers' status in the U.S., it's probably more risky to apply for Advance Parole today than it was in the past.
As noted, DACA recipients always assumed risks of travel with Advance Parole. That's because DACA status isn't sufficient on its own to allow the recipient to travel without 1) applying for Advance Parole beforehand and 2) waiting to receive the Advance Parole document. Leaving the country without Advance Parole could lead to disastrous results, as re-entry could be denied and DACA approval may be immediately canceled.
Receiving Advance Parole never guaranteed the DACA recipient's safe return to the U.S. The Customs & Border Protection officer with whom the traveler meets on return to the U.S. can simply deny re-entry. It's the officer's call to decide if you're "inadmissible" for security or health reasons.
In the past, the DACA traveler was probably admissible as long as he or she had the Advance Parole Document. Today, it's unclear how an officer will respond to the DACA recipient's request to re-enter the U.S.—even with the Advance Parole document. It's certain that the DACA traveler isn't in as strong a position as the person previously granted lawful permanent residence.
Now, if the traveler has an outstanding "order of removal" or possible deportation order on his or her record—perhaps because a court-ordered deportation or because he or she didn't show up as scheduled for a court date—temporary departure from the country might be seen as a decision to abide by the deportation order. In that case, it might be difficult to re-enter the country for years.
If you're a DACA recipient and circumstances prompt you to temporarily leave the U.S., you should seek out an experienced NJ immigration attorney. It might be possible to revisit the immigration proceeding based on the DACA grant.
Contact the Newark NJ immigration lawyers at Bramnick Law to discuss your situation at 866-845-5571. We have offices in Newark, Westfield, Scotch Plains, East Brunswick, Cherry Hill, and Clifton to serve you.
The articles on this blog are for informative purposes only and are no substitute for legal advice or an attorney/client relationship. If you are seeking legal advice, please contact our law firm directly.