Trump Declares Opioid Crisis a National Emergency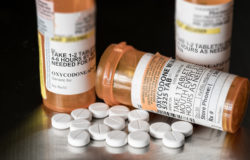 President Donald Trump recently declared the nation's opioid drug crisis is a national emergency. If you or someone you love is struggling with opioid addiction, recognize that pharmaceutical companies bear the responsibility for this tragic national health crisis. Because pharma companies have aggressively and deceptively marketed opioid medications to doctors, more than two million people in the U.S. suffer from an addiction to opioid medications. These companies have been making billions in profits as people turn into addicts.
In response to the national epidemic emergency, individuals, states, and municipalities across the U.S. have filed legal claims against drug makers such as Purdue Pharma, the manufacturer of Oxycontin.
Many legal claims target the marketing practices and strategies of the drug makers. For instance, Purdue Pharma convinced physicians to prescribe the medicine for many conditions that don't warrant the use of opioids. They prescribed opioids to patients because the pharmaceutical company said there wasn't a high risk of addiction. This is the reason we have a national health crisis today. This is the reason for the prescription opioid crisis.
According to the National Institute on Drug Abuse, opioid prescriptions have dramatically increased from the early 1990s to today. Multiple pharmaceutical manufacturers distribute opioids now, including the most popular lineup of oxycodone, fentanyl, hydrocodone, oxymorphone, and hydromorphone:
Oxycontin, Percocet, and Roxicodone all contain oxycodone. Other brands include Xtampza ER, Endocet, Oxaydo, Dazidox, OxyIR, and Percodan. Over the past 20 years, more prescribers have popularized these dangerous medications. Purdue Pharma has taken in more than $30 billion in oxycontin sales.
Fentanyl is an extraordinarily powerful drug. It's approximately 100 times' as powerful as morphine. Brand names include Onsolis, Abstral, Fentora, Actiq, and Duragesic.
Hydrocodone is also popular with patients. It's manufactured under brand names like Vicodin, Lorcet, Norco, Lortab, Zydone, Anexsia, Hycet, Stagesic, Ceta Plus, and Hycet. It also contains acetaminophen, so it can put the patient at risk for liver damage.
Hydromorphone is sold as Exalgo and Dilaudid. It's an extremely powerful painkiller that's estimated to be about five times' more powerful than oxycodone. Hydromorphone medicines are often prescribed to people in constant pain.
Oxymorphone is sold as Opana or Opana ER. It's sometimes prescribed to treat anxiety.
Unlike Big Tobacco lawsuits, several parties may be held responsible for opioid over-prescriptions. A physician or pharmacy may be held liable in part for the patient's opioid addiction. Of course, drug manufacturers may be deemed primarily responsible for encouraging doctors and hospitals to prescribe these medications.
Free Consultation About Your NJ Medical Malpractice Case
If you or someone close to you has developed an opioid addiction because of prescription medications that were haphazardly prescribed by a negligent medical professional, you may have the right to hold both the prescribing doctor and the pharmaceutical manufacturer who encouraged the doctor to over-prescribe, liable for your resulting damages. Contact the medical malpractice lawyers at Bramnick Law to discuss your potential case at 877.423.4878 or via our online contact form to schedule a free consultation today.
The articles on this blog are for informative purposes only and are no substitute for legal advice or an attorney/client relationship. If you are seeking legal advice, please contact our law firm directly.