Tips for Traveling Safely in NJ Over the Holiday Season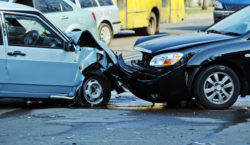 One of the best things about the holidays is spending time with our loved ones. For most Americans, this means traveling long distances to be together with extended family members. Research conducted by Allstate indicates that the average one-way distance to holiday vacation areas is usually over 200 miles for Thanksgiving, Christmas, and other holidays throughout the year.
Be Safe When Traveling During the Holidays
Here are some tips for remaining safe when traveling in New Jersey during the holidays:
Have Your Car Inspected:

The first thing you should do to remain safe while driving over the holidays is to have your car inspected by a mechanic. Keeping up with vehicle maintenance will help prevent an accident from occurring due to vehicular malfunction.

Avoid Cruise Control:

During the winter months, adverse weather conditions make for less than ideal driving. Try to avoid using cruise control when you encounter rain, snow, or sleet because the cruise control can delay your reaction time. A delayed reaction time could cause an accident and

injuries

.

Map Your Journey:

Prepare for your journey by mapping out your route beforehand instead of relying on a GPS system. It is also smart to have a car charger for your cell phone.

Bring Tire Chains:

Be sure to bring tire chains if you are planning to travel through snowy areas.

Bring an Emergency Kit:

Have an emergency kit with a first aid kit, spare tire, carjack, jumper cables, and flashlights or flares.

Wear Glasses:

You may also want to bring yellow-tinted glasses to cut down on the glare of other cars' headlights.

Take Rest Breaks:

Above all, drive slow and take frequent rest breaks. Long travel in bad weather can tire you out and affect your ability to drive.
Contact the New Jersey Personal Injury Attorneys at Bramnick Law
Bramnick Law Firm has a main office at 1827 E 2nd St, Scotch Plains, NJ 07076. If this office is too far from you, then check out our webpage for additional locations throughout New Jersey, including Clifton, Newark, East Brunswick, Westfield, and Cherry Hill. If you or a loved one has been charged with a crime, then contact us to learn more about how we can work together in formulating the best defense. Utilize our confidential online form, call us at (908) 325-5571, or stop by one of our convenient locations to speak with us.
The articles on this blog are for informative purposes only and are no substitute for legal advice or an attorney-client relationship. If you are seeking legal advice, please contact our law firm directly.