Top 8 Questions You Should Ask Your Personal Injury Lawyer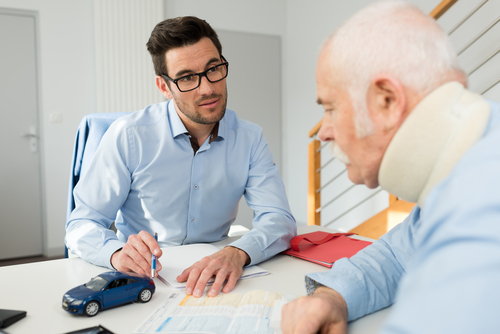 Most personal injury lawyers offer a free initial consultation to prospective clients. This consultation not only gives the attorney a chance to understand the basics of the client's case and determine whether they may be able to help the client, but it also gives the client a chance to ask questions of the attorney and better understand whether a particular lawyer or law firm is the right fit. Below are some of the most important questions you should ask a personal injury lawyer during an initial consultation.
Overall Experience
First, you will want to understand the attorney's overall professional experience. However, since the topic of legal experience is a broad one, some more specific questions you may want to ask include:
How long have you been practicing law?
How long have you been practicing personal injury law?
Do you have any awards or legal organization memberships?
How often do you take personal injury cases to trial? How often do you win at trial?
How often do you recover compensation for personal injury clients in a settlement or at trial?
Do you always prepare personal injury claims for trial?
Can you tell me about cases where you didn't succeed and why?
You'll want to make sure that your attorney has a decent track record of success in personal injury claims. If you have a difficult or complex case, you won't want to turn to an attorney who is just starting out in personal injury law or who has a less-than-stellar track record.
Case-Specific Experience
Although an attorney may have years of experience in personal injury law, not all personal injury cases are the same. You will want to make sure that an attorney has substantial experience handling cases similar to yours. For example, if you were injured in a truck accident, you should ask an attorney how many truck accident cases they have handled.
Firm Caseload
You will also want to know whether an attorney or a law firm has the bandwidth and resources to handle your particular case. You will want to avoid hiring an overworked attorney or firm, who may be more likely to let your case slip through the cracks or who may be more motivated to settle your claim as quickly as possible just to get it off their docket. If you speak to an attorney who is part of a firm, you should also confirm whether the attorney you are speaking to will handle your case or if your case will be given to another attorney in the firm or referred out to another lawyer or law firm.
Cost
It is also important to understand what your personal injury claim may end up costing you. Most personal injury claims are handled on a contingency fee arrangement, which means that the lawyer is not paid a legal fee until a case is settled or you win compensation at trial. However, personal injury cases also involve other fees, including court filing fees, expert witness fees, or printing and mailing expenses. You should confirm whether you must pay these fees throughout your case as they are incurred, whether you will be required to pay those fees if the lawyer doesn't secure any compensation for you, or whether those fees are rolled into the lawyer's legal fee.
Contingency Fee Arrangement
You should also understand the details of the lawyer's contingency fee arrangement. In a contingency fee, the lawyer takes a percentage of the total compensation they win for you in your case. This percentage can range anywhere from 25 to 40 percent, and can even vary in your case depending on whether the case is settled or goes to court or to trial. It is also critical to confirm whether you may be obligated to pay any fees to the lawyer if you fire them and choose to go with a different attorney in the middle of your case.
Length of the Case
A knowledgeable personal injury lawyer can give you a ballpark estimate of how long your case should take to resolve. You should understand whether the attorney expects that your case will go to trial, which means that it may take years for you to win any compensation, or whether the lawyer is confident that they can settle your claim much sooner.
Your Case's Worth
Although an attorney cannot give you an exact dollar amount that you should expect to receive in your case, they can give you an estimated range that you are likely to recover. For this reason, it is also helpful to speak to multiple attorneys — any lawyers who give an outlier estimate should be looked at with suspicion.
What Will Be Expected of You
Finally, you may want to know what the attorney and law firm expect you to do in your case, so that you know you'll have a good working relationship. Will the attorney expect you to obtain copies of your medical records, police accident reports, or other documents? You will also want to know what the attorney's communication policy is, so that you don't feel like you are being ignored.
Contact a Scotch Plains Personal Injury Lawyer to Discuss Your Case in New Jersey
Did you or a loved one sustain serious injuries in New Jersey? Don't let the medical bills pile up while you wait for the negligent party or their insurance company to do the right thing. Right now, you need an aggressive personal injury attorney on your side, fighting to get you the compensation you need, want, and deserve. The skilled attorneys at Bramnick, Rodriguez, Grabas, Arnold & Mangan, LLC represent clients injured in New Brunswick, Perth Amboy, Paterson, Passaic, and throughout New Jersey. Call (908) 325-5571 or fill out our online contact form to schedule a free consultation about your case. We have an office conveniently located at 1827 E. 2nd St., Scotch Plains, NJ 07076, as well as offices in Westfield, Newark, East Brunswick, Clifton, Cherry Hill, and Elizabeth.
The articles on this blog are for informative purposes only and are no substitute for legal advice or an attorney-client relationship. If you are seeking legal advice, please contact our law firm directly.