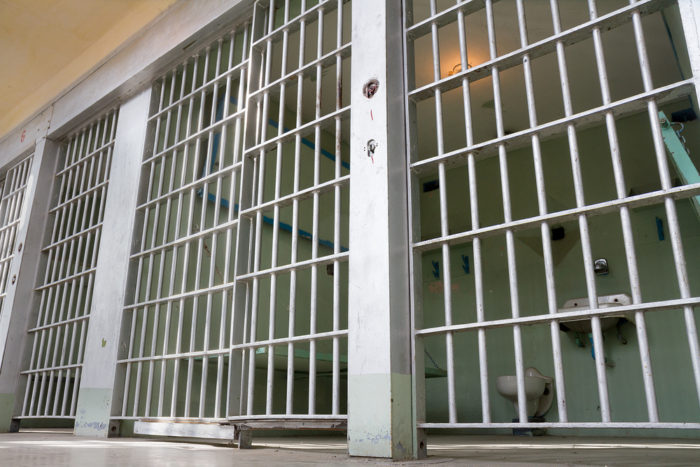 One of the worst things about being arrested and charged with a crime is knowing that you could potentially be headed to prison. The loss of your freedom can have devastating consequences that haunt you for the rest of your life. Not only will you be away from your family and friends during this difficult time, you will also wind up with a criminal record that makes it extremely difficult for you to live your life once you finish serving your sentence and are released from jail. Perhaps the toughest aspect of being sentenced to prison is having to survive in a harsh environment. In fact, many prisons in the U.S. are notorious for their dangerous conditions. Moreover, a lot of prisons raise human rights concerns for the prisoners because guards and other staff members are known to engage in abusive and violent behavior.
The bottom line is that you do not want to wind up behind bars in New Jersey or anywhere else. That's why it is absolutely imperative that you contact a qualified criminal defense attorney the moment you are arrested. Do not make any statements to law enforcement outside the presence of an attorney.
Dangerous Conditions in US Prisons
Over the years, certain prisons in the United States have gotten a great deal of attention for being inhumane. Several of these prisons have even been the subject of civil rights lawsuits.
Here are some of the worst U.S. prisons:
Attica Correctional Facility in New York: Many of the inmates at Attica reportedly have disciplinary problems, which can lead to serious health and safety risks for the individuals being held there. In 1971, riots by Attica inmates resulted in numerous deaths.
Sing Sing Correctional Facility in New York: Many of the inmates at Sing Sing have been convicted of first degree murder and are serving life sentences. With nothing to lose, these inmates can be extremely violent and place others at risk of injury or death.
Leavenworth Federal Penitentiary in Kansas: This prison houses individuals convicted of federal crimes. Several inmates have claimed that they were sexually abused by guards at Leavenworth.
S. Penitentiary Lewisburg in Pennsylvania: Inmates at this federal supermax prison have often been charged with violent crimes, which can make it especially dangerous when the guards and prison staff fail to keep the inmates separated from one another.
S. Penitentiary Atlanta in Georgia: This federal prison features isolation cells where inmates who allegedly "give the guards trouble" can be placed for extended periods of time.
Walnut Grove Youth Correctional Facility in Mississippi: Adult prisons are not the only detention centers that pose safety risks to inmates. Some youth correctional facilities are also known for their inhumane treatment. Staff members at the Walnut Grove Youth Correctional Facility have allegedly neglected the juvenile inmates and ignored instances of aggravated assault and sexual assault committed by inmates and guards.
If you were arrested and charged with a criminal offense in NJ, you need a skilled criminal attorney on your side throughout the legal process. The experienced criminal defense lawyers at Bramnick, Rodriguez, Grabas, Arnold & Mangan, LLC can help you fight your charges. Contact us today to schedule a free initial consultation about your case.