Tips for Avoiding Traffic Tickets During Thanksgiving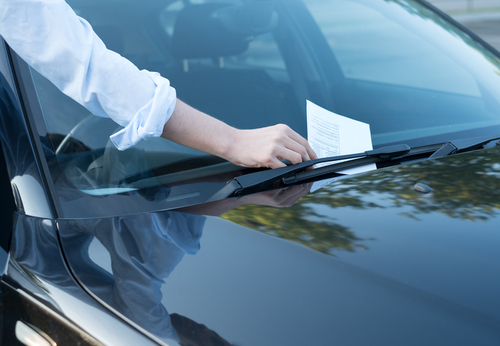 As Thanksgiving weekend sees some of the highest rates of motor vehicle accidents, including accidents caused by unsafe driving behaviors like distracted driving, reckless/aggressive driving, or drunk driving, law enforcement agencies across New Jersey often step up traffic enforcement activities to catch drivers who engage in these behaviors. If you plan on traveling this Thanksgiving, here are some important tips to remember to avoid being ticketed for traffic offenses. 
Don't Text and Drive
Avoid the temptation to text and drive. If you are traveling to a family or friend's house for Thanksgiving, you may want to use your cell phone to utilize the GPS navigation feature or to text your hosts for directions, update them on your arrival time, or even just to ask if they need you to pick up anything along the way. However, in New Jersey texting and driving (including any other handheld use of a cell phone) is a primary offense, meaning that police can pull you over just for seeing you hold a cell phone while driving. If you need to use your cell phone for navigation or to make calls or texts, consider hooking up your phone to your car's Bluetooth system or infotainment system for hands-free calling or speech-to-text.
Make Transportation Plans If You Drink While Out
If you drink at a Thanksgiving dinner or while out for Thanksgiving dinner, make plans to get home safely. Even if you have a blood alcohol content below .08 percent, you can still be charged with DUI if you have any alcohol in your system that impairs your ability to safely operate your vehicle. In particular, you may be charged with DUI even if you have a BAC below the legal limit if you end up causing an auto accident. Some municipalities may even operate DUI checkpoints during the Thanksgiving holiday to catch drivers who have gotten behind the wheel after having had a little too much to drink with dinner. 
Instead, consider making plans to stay over with family or friends who are hosting Thanksgiving dinner, use public transit to get to your destination, call a taxi or rideshare vehicle, or have a designated driver who will refrain from alcohol.
Slow Down and Observe Traffic Laws
Finally, you should watch your speed and make sure that you follow all traffic laws. Police will be out during the Thanksgiving weekend to try to catch speeding motorists and drivers who engage in vehicle code infractions, such as running red lights or stop signs, turning or changing lanes without signaling, or failing to yield the right of way. Even though the roads on Thanksgiving night may be relatively empty as most people tuck in for the evening after a filling meal, that does not mean that drivers have free reign on the road. Indeed, if you commit traffic violations on an empty road, you will stick out to any police officers who are out on patrol. You can avoid a traffic ticket by continuing to drive in a safe, lawful manner. 
Contact An Experienced Scotch Plains Criminal Defense Lawyer About Your Traffic Charges In New Jersey
Were you arrested or charged with a traffic violation in New Jersey? The consequences of a conviction could be severe, leaving you with a permanent criminal record and possibly even sending you to jail. That is why you need to speak with a qualified criminal defense attorney as soon as possible about your case. The attorneys at Bramnick, Rodriguez, Grabas, Arnold & Mangan, LLC  have successfully represented clients charged with traffic violations in Passaic, Wayne, Union, Plainfield, and throughout New Jersey. Call (908) 325-5571 or fill out the online contact form to schedule a consultation with a member of our legal team. We have an office conveniently located at 1827 E. 2nd St., Scotch Plains, NJ 07076, as well as offices located in Westfield, Newark, East Brunswick, Clifton, Cherry Hill, and Elizabeth.
The articles on this blog are for informative purposes only and are no substitute for legal advice or an attorney-client relationship. If you are seeking legal advice, please contact our law firm directly.