Liability Concerns After a Swimming Pool Accident in NJ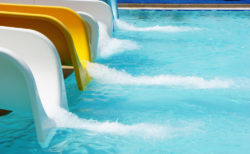 Swimming pools can be very fun for those who use them, but they also come with a certain level of responsibility. The state of New Jersey has a 50-page document called the Bathing Code. This code dictates how to promote safety while swimming.
Who Is Liable for a Swimming Pool Accident in New Jersey?
When a swimming pool accident occurs, injuries may be severe. If the New Jersey State Bathing Code was not followed, then it is possible that the property owner will be held liable for any losses. The Bathing Code requires pools to be enclosed and fenced in, to have a shallow end, to have a ladder and stairs when deeper than two feet, and to maintain an operable filtration system. These rules and regulations are designed to keep swimmers safe. It is important for pool owners to also adhere to national laws as about pool safety. In New Jersey, swimming pool owners carry a lot of liability. The best way to avoid lawsuits is to practice and promote pool safety. Otherwise, you may be held liable or negligent for causing a swimming pool accident.
Attractive Nuisances and Swimming Pool Accidents in NJ
New Jersey follows the "attractive nuisance" doctrine, which is intended to prevent injuries to children. Under this doctrine, property owners may be liable for injury even if children are trespassing. Several conditions must be met for a property owner to be held liable for a trespassing child's injury:
The property owner must reasonably know that children may try to enter the property.

The property owner must have failed to take steps to prevent children from entering. Gates and fences that can be opened or climbed by children are not enough to protect property owners from liability under this doctrine. Under New Jersey laws, all pools must be fenced in with a structure that is at least five (5) feet high and without openings more than four (4) inches wide.
If a property owner fails to take precautions and a child is injured—even while trespassing—the property may be held liable under New Jersey's attractive nuisance doctrine.
Contact the New Jersey Personal Injury Lawyers at Bramnick Law
When you have been injured in a swimming pool accident, it is advised that you hire a personal injury attorney to help you receive the compensation you deserve. Bramnick Law has seven convenient locations throughout New Jersey, including Westfield, Newark, Westfield, Cherry Hill, East Brunswick, Clifton, and Elizabeth. The main office is located at 1827 E 2nd St, Scotch Plains, NJ 07076. Reach out to our firm online, in person, or over the phone at (908) 325-5571 to learn more about the services we offer.
The articles on this blog are for informative purposes only and are no substitute for legal advice or an attorney-client relationship. If you are seeking legal advice, please contact our law firm directly.