3 Surprising Ways You Could Get Charged with a Weapon Crime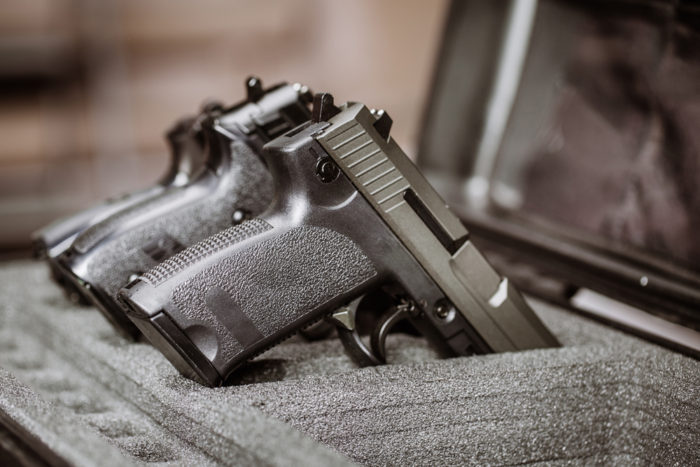 NJ gun laws impose incredibly harsh penalties on offenders. In fact, many weapons offenses in New Jersey carry mandatory prison sentences, in accordance with the NJ Graves Act. As a result, it is critical that anyone charged with a gun crime in the Garden State has an experienced criminal defense attorney on their side and fighting on their behalf throughout the legal process.
Of course, you might not expect to ever be charged with a gun crime in NJ. Perhaps you legally purchased your firearm, or perhaps you don't even live in New Jersey. However, it is still possible that you will face criminal charges for a weapons offense. That's because NJ handgun possession laws impose strict requirements on anyone who happens to be within state borders and in possession of a firearm or similar weapon.
Here are a few surprising ways you could potentially be charged with a weapon crime in NJ:
Out-of-State Gun Charge
If you are an out-of-state resident and you drive through New Jersey with a firearm in your vehicle, it's possible that you could be arrested and charged with illegal possession of a handgun. This could happen even if you have a valid handgun carry permit from your home state because NJ does not recognize out-of-state firearm permits.
Unlawful Disposition of a Firearm
If you dispose of your gun in an unsafe manner or unlawfully transport the gun into NJ for a sale or transfer, you can potentially be charged with a crime under N.J.S.A. 2C:39-9.
Imitation Firearm Charges
You can even be charged with a weapon crime for unlawfully possessing a BB gun, Airsoft gun, pellet gun, or other type of imitation firearm. Moreover, this crime is classified as a felony-level offense and carries severe punishments.
If you have been charged with a weapons offense in New Jersey, you could face severe penalties. The experienced criminal defense lawyers at Bramnick, Rodriguez, Grabas, Arnold & Mangan, LLC can help you fight your charges and avoid jail. Contact us now to schedule a free consultation about your case.