Son of NJ Judge Esther Salas Killed; FBI Launches Investigation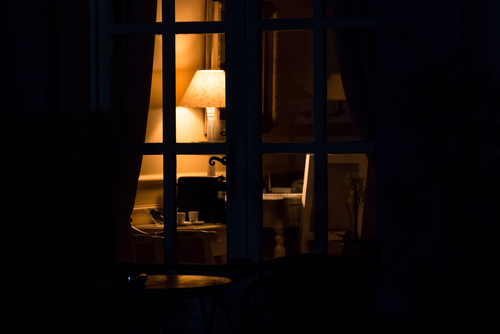 The son of U.S. District Court Judge, Esther Salas, has died after he was shot at her New Brunswick home on Sunday, July 19th. Daniel Anderl and his father Mark Anderl were both shot after one of them opened the front door for a man who was dressed as a FedEx delivery driver. Mark Anderl, 63, is a well-known criminal defense attorney. He is reportedly in critical condition. According to reports, Daniel was shot in the heart. He was twenty years old. 
Details About What Happened
According to reports, Judge Salas, who has spent the majority of her life in New Jersey, was in the basement at the time of the attack. Both the U.S. Marshals and FBI immediately launched an investigation into the attack and identified disgruntled attorney Roy Den Hollander as the primary suspect. 
Den Hollander described himself as an "anti-feminist" lawyer who was an advocate for "men's rights." Den Hollander had previous interactions with Judge Salas in a case involving the military draft. Den Hollander was representing a woman and her daughter who wanted to register for the military's selective service. His clients argued that women not being able to sign up for the draft was unconstitutional. Unexpectedly, Den Hollander excused himself from the case after claiming he was terminally ill. Den Hollander also tried cases arguing against the unconstitutionality of things like "ladies nights" at nightclubs and women's studies programs at colleges and universities. 
This wasn't Den Hollander's only gripe with Judge Salas, who was the first Hispanic woman to be appointed a U.S. district judge in New Jersey. He had previously claimed that Judge Salas had only achieved the level of success she had on account of her Hispanic heritage. 
Shortly after Daniel Arderl was killed, Den Hollander's body was found in the Catskills of an apparent self-inflicted gunshot wound to the head. He was later identified as a suspect in the murder of Marc Angelucci, an attorney in San Bernardino County, California. Den Hollander had considered Angelucci a "professional rival" of his and was also reportedly donning a FedEx uniform at the time of Angelucci's shooting. 

Den Hollander reportedly kept a list of more than a dozen targets; According to an article from the New York Times, the list included medical doctors, including oncologists and other judges. Reports claim that Den Hollander may have been seeking revenge on certain individuals before he died of terminal cancer.
While law enforcement had not been made aware of any threats against Judge Salas, one of Salas' neighbors, Marion Costanza, said the judge was worried about being a target due to her involvement in high profile cases. 
Judge Salas and Her High Profile Cases
Judge Salas has made a name for herself in certain high profile cases, including that of celebrity couple, Joe and Teresa Giudice. The Giudices were charged with financial fraud back in 2014 and Judge Salas sentenced Teresa to one year behind bars. The Giudice couple were most known for their role in the cable hit TV show, The Real Housewives of New Jersey. 
Judge Salas also sentenced the leader of the South Side Cartel, Farad Roland to 45 years in jail after he was found guilty of federal racketeering. The South Side Cartel was known to be one of Newark's most dangerous and violent street gangs. 
Most recently, however, Judge Salas was appointed to oversee a class action lawsuit filed against Deutsche Bank. The suit claims that Deutsche Bank failed to flag questionable transactions that were made from Jeffrey Epstein's account; Epstein died while awaiting trial for sex trafficking charges in August of 2019. Deutsche Bank agreed to pay a $150 million fine for its dealings with Epstein.
Contact An Experienced Scotch Plains Criminal Defense Lawyer About Your Criminal Charges in New Jersey Today
Were you arrested or charged with a crime in New Jersey? The consequences of a conviction could be severe, leaving you with a permanent criminal record and possibly even sending you to jail. That is why you need to speak with a qualified criminal defense attorney as soon as possible about your case. The attorneys at Bramnick, Rodriguez, Grabas, Arnold & Mangan, LLC have successfully represented clients in Newark, Scotch Plains, Westfield, Morristown, and throughout New Jersey. Call 866-845-5571 or fill out the online contact form to schedule a consultation with a member of our legal team. We have an office conveniently located at 1827 East Second Street, Scotch Plains, NJ 07076 as well as offices located in Westfield, Morristown, East Brunswick, Clifton, Cherry Hill, and Newark.
The articles on this blog are for informative purposes only and are no substitute for legal advice or an attorney-client relationship. If you are seeking legal advice, please contact our law firm directly.