Seeking Justice: How to Successfully Litigate Against Big Corporations in Personal Injury Cases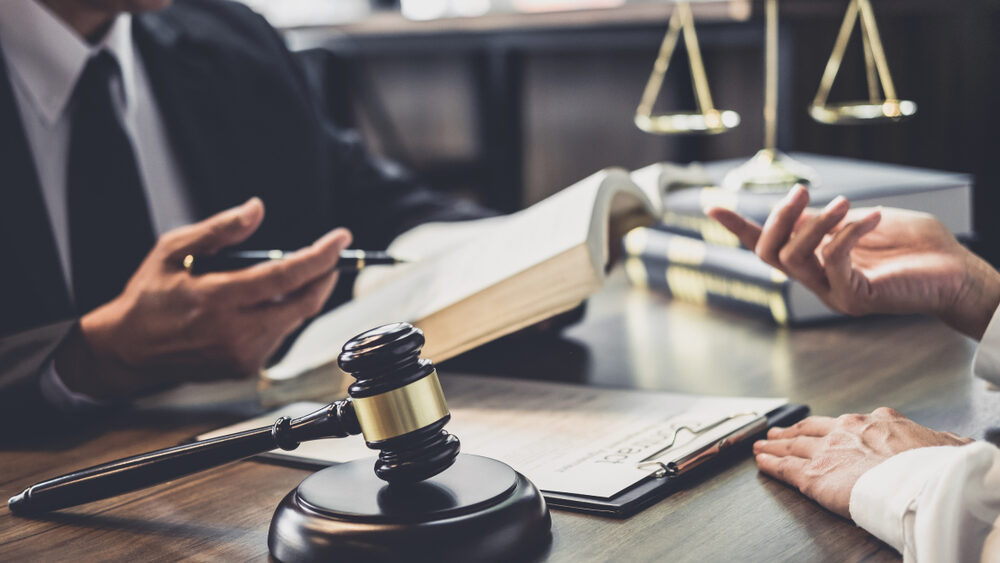 Navigating the legal labyrinth of personal injury claims can be daunting, especially when pitted against big corporations. These entities have vast resources and seasoned legal teams ready to defend them, making the task of seeking justice seem Herculean. However, the fight isn't insurmountable. With the right approach and expertise, even Goliaths can be conquered. In this guide, we'll explore the challenges and arm you with winning legal strategies.
Challenges of Litigating Against Big Corporations
Litigating against big corporations in personal injury cases poses unique challenges. These entities have vast resources, seasoned legal teams, and mechanisms in place to defend their interests, making it a formidable endeavor for plaintiffs. Here are some of the primary challenges faced:
Enormous Financial Resources: Big corporations usually possess significant monetary reserves, allowing them to engage top-tier legal counsel, hire the best expert witnesses, and prolong litigation if necessary.
In-House and External Legal Expertise: These corporations often have an army of in-house lawyers who specialize in defending against lawsuits. In addition, they can hire external legal firms with a specific focus on defense against personal injury claims, further fortifying their defense.
Complex Corporate Structures: The intricacy of corporate structures can be used as a shield. With many layers and divisions, it can be challenging to pinpoint where negligence occurred or who holds liability, making the task of proving negligence even more arduous.
Overwhelming Documentation: During the discovery phase, large corporations might produce copious amounts of documents, often in the tens or hundreds of thousands. This tactic can bog down plaintiffs, making it hard to find pertinent information amidst the sea of paperwork.
PR and Image Management: Corporations have a reputation to uphold. They might deploy public relations strategies, either to paint themselves in a better light, diminish the perception of their negligence, or subtly discredit plaintiffs, influencing public opinion and potential jury pools.
Settlement Pressure: Big corporations might use their financial muscle to pressure plaintiffs into accepting low-ball settlement offers, banking on the plaintiff's potential lack of resources to sustain prolonged litigation.
Sophisticated Defense Tactics: With access to top-notch legal brains, corporations can employ a plethora of sophisticated defense strategies, such as challenging the credibility of the plaintiff's witnesses, presenting alternative theories for the injury, or leveraging procedural rules to their advantage.
Resources for Investigation: Large corporations can hire private investigators, surveillance teams, and other professionals to scrutinize a plaintiff's claim, looking for inconsistencies or evidence that might discredit the plaintiff or minimize the perceived severity of their injuries.
Statute of Limitations and Delay Tactics: While statutes of limitations are a general challenge in personal injury cases, big corporations might use delay tactics to push plaintiffs closer to these deadlines, adding pressure to settle or drop the case.
Emotional and Mental Toll: The sheer scale and intensity of litigation against a major corporation can be emotionally draining for plaintiffs, who might already be dealing with the physical and psychological aftermath of an injury.
Facing these challenges requires resilience, resources, and expert legal guidance. It emphasizes the importance of securing experienced legal counsel when considering litigation against a large corporate entity.
Legal Strategies That Work
When litigating against big corporations in personal injury cases, it's crucial to employ robust legal strategies. These corporations have significant resources and expertise, so countering their defense requires a well-thought-out approach. Here are legal strategies that have proven effective when taking on these corporate giants:
Hire Experienced Legal Representation: Engage with a law firm or attorney that has a track record of successfully litigating against large corporations. Experience in dealing with corporate defense tactics can be invaluable.
Thorough and Prompt Investigation: An early and comprehensive investigation can help gather essential evidence like accident reports, internal corporate communications, witness statements, and expert opinions. The sooner you act, the less likely evidence will be lost or destroyed.
Leverage Expert Witnesses: Expert testimonies can be pivotal in personal injury cases. Their objective stance and specialized knowledge can counteract corporate narratives and strengthen your claim.
Detailed Discovery Process: Utilize discovery tools efficiently. Request pertinent documents, conduct depositions of key personnel, and use interrogatories to gather necessary information. A focused approach ensures you don't get overwhelmed by potential information dumps from the corporation.
Be Trial Ready: Even if you're aiming for a settlement, always prepare the case as if it's going to trial. A corporation is more likely to offer a favorable settlement if they believe you are ready and willing to present a robust case in court.
Consider Class Action or Multi-District Litigation: If multiple plaintiffs have similar complaints against the corporation, consider consolidating the cases. There's strength in numbers, and pooled resources can offer a more substantial challenge.
Stay Updated on Relevant Laws and Precedents: Ensure you're aware of any recent legal changes or court decisions that might affect your case. This knowledge can be instrumental in shaping your legal strategy.
Engage in Strategic Negotiation: Approach settlement negotiations with a clear strategy. Know your bottom line, anticipate the corporation's counter-arguments, and be prepared to present your case's strengths compellingly.
Utilize Alternative Dispute Resolution (ADR): Mediation or arbitration can sometimes lead to quicker resolutions. These methods can be especially beneficial if both parties are open to a fair settlement without the costs and time associated with a trial.
Public Relations and Media Strategy: If appropriate, consider engaging the media or launching a public awareness campaign, especially if the corporation is resorting to PR tactics. A well-executed PR strategy can create public support and put additional pressure on the corporation.
Stay Resilient and Patient: Understand that litigating against a big corporation can be a lengthy process. Stay committed to your cause and be prepared for a marathon rather than a sprint.
Leverage Technology: Use technology for case management, evidence presentation, and data analysis. Sophisticated software can help organize vast amounts of information and present them effectively in court.
Remember, while the might and resources of large corporations can be intimidating, the legal system provides tools and avenues for individuals to seek justice. With the right strategies and representation, plaintiffs can successfully litigate and secure fair compensation for their injuries.
Contact an Experienced Personal Injury Lawyer at Bramnick Law for a Free Consultation About Your Case Today
Seeking justice against big corporations can be an uphill battle, but it's one worth fighting. Armed with the right knowledge, resources, and legal team, you can ensure that even the largest corporations are held accountable for their actions.
At Bramnick Law, we believe in leveling the playing field. Our experienced team is committed to guiding and supporting you every step of the way, ensuring that justice is served and you get the compensation you deserve.
If you or a loved one has suffered due to the negligence of a large corporation, don't navigate this challenging journey alone. Reach out to Bramnick Law today, and let's seek justice together.