What is Resisting Arrest?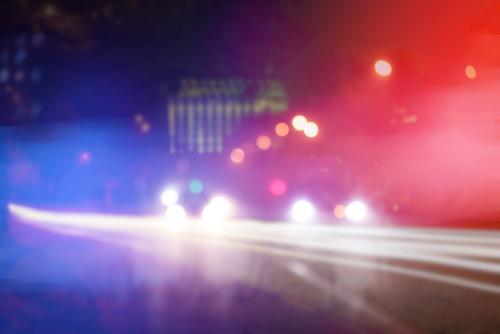 Legally speaking, resisting arrest is when a defendant intentionally prevents a police officer from making a lawful arrest. However, sometimes an individual's actions may be mistaken for resisting arrest when that wasn't necessarily the case. What options are available to you if you are charged with resisting arrest in New Jersey? Learn more below. 
What Are the Penalties for Resisting Arrest?
In New Jersey, resisting arrest is considered a disorderly persons offense. This means that anyone convicted of resisting arrest could be facing six months in jail. However, the penalties can vary wildly depending on the situation. In cases of fleeing (i.e. running from the police while they try to make a lawful arrest), individuals can face up to 18 months in prison. A defendant could be facing up to five years in prison if found guilty of creating substantial risk of harm to anyone while resisting arrest, which could be bumped up to 10 years if they flee from police in a vehicle. This is also referred to as "eluding."
Related blog: How Resisting Arrest Charges Can Worsen Your Charges
Defending Resisting Arrest Charges
Depending on the facts of your case, and the circumstances, a defense to the charges will be based on the specific circumstances of that led to the charges. Finding the right defense for you may depend on: 
Lack of harm: Whether or not the police officer involved was actually harmed during the incident. 
Excessive force and/or self-defense: While not a defense in and of itself, this conduct on the part of the police may lead to mitigating circumstances that could assist in dealing with the charges. 
Unlawful arrest: The moment a police officer chooses to arrest someone is not the time t challenge whether the arrest is lawful, as this will lead to a resisting arrest charge, but if the police officers were wrong in arresting someone, this could offer a major argument in the case for lowering the degree of the offense, or even dismissing the case. 
At Bramnick, Rodriguez, Grabas, Arnold & Mangan, LLC, we will examine every detail of your case to make sure your rights are protected. If you've been charged with resisting arrest, call us for a consultation. Our experienced criminal defense attorneys will work with you every step of the way through the criminal justice process and fight for your rights. 
Contact An Experienced Scotch Plains Criminal Defense Lawyer About Your Resisting Arrest Charges in New Jersey
Were you arrested or charged with resisting arrest in New Jersey? The consequences of a conviction could be severe, leaving you with a permanent criminal record and possibly even sending you to jail. That is why you need to speak with a qualified criminal defense attorney as soon as possible about your case. The attorneys at Bramnick, Rodriguez, Grabas, Arnold & Mangan, LLC have successfully represented clients charged with resisting arrest in Newark, Scotch Plains, Westfield, Morristown, and throughout New Jersey. Call 866-845-5571 or fill out the online contact form to schedule a consultation with a member of our legal team. We have an office conveniently located at 1827 East Second Street, Scotch Plains, NJ 07076 as well as offices located in Westfield, Morristown, East Brunswick, Clifton, Cherry Hill, and Newark.
The articles on this blog are for informative purposes only and are no substitute for legal advice or an attorney-client relationship. If you are seeking legal advice, please contact our law firm directly.