Do I Qualify for Pre-Trial Intervention?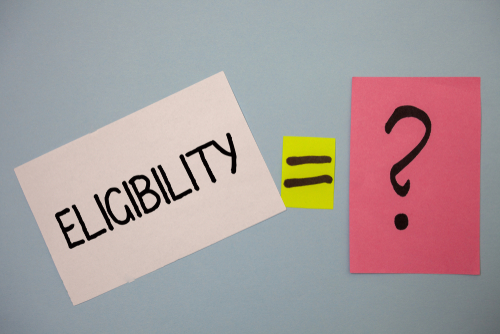 After getting arrested, many first time offenders will understandably want to know what options are available to them. When your freedom is at stake, nothing is more important. As such, New Jersey offers what's known as a pre-trial intervention program. Learn more about this program, including who is eligible below. 
What is the Pre-Trial Intervention Program?
The pre-trial intervention program, or PTI, is meant to give first-time offenders an alternative to traditional criminal prosecution. One of the main components of the pre-trial intervention program is that it aims to rehabilitate and solve personal problems that may have led to not only this criminal action but the possibility of future ones, as well. The PTI program believes that social, economic and cultural conditions often lead to a person's decision to commit a crime, and that is what the program aims to fix.
Am I Eligible for a Pre-Trial Intervention Program?
Not all criminal offenses are eligible for pre-trial intervention. As it stands, pre-trial intervention is only available to crimes that are handled in the Superior Court. As such, any offenses that are only handled in a Municipal Court such as a disorderly persons offense, simple assault, traffic violation such as DUIs and other minor crimes aren't eligible for pre-trial intervention. 
The following offenses, however, may be eligible for pre-trial intervention: 
Theft
Terroristic threats
Aggravated assault
Forgery
Related blog: Understanding New Jersey's Assault Laws
After applying for PTI, the prosecution will determine whether or not they believe this diversionary program  is appropriate. This decision is based on some of the following criteria:
The defendant's age and motivation
The nature of the offense committed
The victim's desire to forgo prosecution
Whether the crime was violent
The defendant's history of violence
The defendant's criminal record
And more
If you have questions about whether or not you or someone you love qualifies for a pre-trial intervention program, contact the experienced attorneys at Bramnick, Rodriguez, Grabas, Arnold & Mangan, LLC for a consultation. Our attorneys understand that when you've been charged with a crime, nothing is as important as your freedom and knowing what to expect of the criminal justice process. Call us today; we're here to help you and your family navigate this complex process to ensure your rights are not only advocated for, but protected. 
Contact An Experienced Scotch Plains Criminal Defense Lawyer About Your Criminal Charges in New Jersey
Were you arrested or charged with a crime in New Jersey? The consequences of a conviction could be severe, leaving you with a permanent criminal record and possibly even sending you to jail. That is why you need to speak with a qualified criminal defense attorney as soon as possible about your case. The attorneys at Bramnick, Rodriguez, Grabas, Arnold & Mangan, LLC have successfully represented clients charged with crimes in Newark, Scotch Plains, Westfield, Morristown, and throughout New Jersey. Call 866-845-5571 or fill out the online contact form to schedule a consultation with a member of our legal team. We have an office conveniently located at 1827 East Second Street, Scotch Plains, NJ 07076 as well as offices located in Westfield, Morristown, East Brunswick, Clifton, Cherry Hill, and Newark.
The articles on this blog are for informative purposes only and are no substitute for legal advice or an attorney-client relationship. If you are seeking legal advice, please contact our law firm directly.