Personal Injury Lawyer Jon Bramnick to be Honored by Union County Bar Association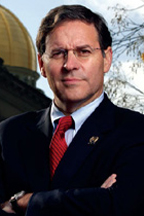 Personal injury lawyer Jon Bramnick will be honored by the Union County Bar Association (UCBA) at its annual awards dinner on Tuesday, April 12 at The Gran Centurions in Clark, New Jersey. Further information can be found at the bar association website.
Mr. Bramnick is a certified civil trial attorney and began his personal injury practice in 1984. With over thirty years of trial experience, law firms throughout the state continue to refer their personal injury matters to Mr. Bramnick and his team of trial attorneys.