New Jersey Creates Hotline for Victims of Priest Sexual Abuse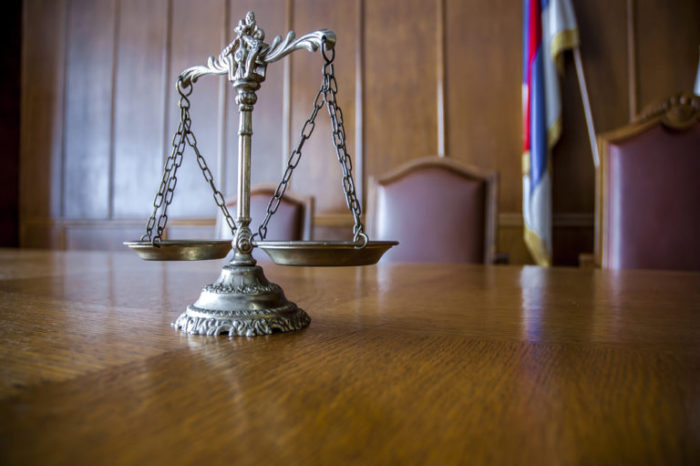 The state of New Jersey recently created a hotline for victims of Catholic priest sexual abuse. The hotline has been active for less than two weeks, and operators have already been overwhelmed with calls from all over the state and the rest of the country. The hotline was created as part of a special task force started by New Jersey Attorney General Gurbir S. Grewal to investigate Catholic priest sexual abuse in NJ.
Thousands of Callers to NJ Sexual Abuse Hotline
There has not been an announcement about the total number of calls handled by the New Jersey sexual abuse hotline, but lawmakers estimate it is in the thousands, based on the overwhelming need to add more staffers to answer the phones. NJ lawmakers have said that the public should not be concerned that their calls will go unanswered moving forward.
According to Grewal, the state created the task force in response to information released in an August report by Pennsylvania about Catholic priest sexual abuse in that state. The report claimed that hundreds of priests sexually abused children over a period of decades in Catholic dioceses across the state. Aside from New Jersey creating a hotline for victims, a handful of other states and their Attorneys General launched investigations of their own into sexual abuse by Catholic priests.
The New Jersey hotline has provided victims with a voice after not being heard for decades or feeling like they had nowhere to turn to tell their stories of abuse by priests. Some lawmakers feel that a grand jury report in NJ will reveal even more wrongdoing and cases of abuse than the report from Pennsylvania.
Victims who live in New Jersey, as well as those who once lived in New Jersey but now reside elsewhere, are calling the hotline to tell their stories of priest sexual abuse. Some of these victims are in their 70s and have never before spoken of the abuse. A handful of NJ lawmakers have been working toward investigating the Catholic Church for decades in the hopes of exposing cover-ups and helping thousands of child sexual abuse victims find a voice.
Confidential Consultation with an Experienced Scotch Plains Attorney Who Seeks Justice on Behalf of Child Sexual Abuse Victims in NJ
Were you the victim of Catholic priest sexual abuse in New Jersey? It is important that you speak to an experienced attorney about your rights. The attorneys at Bramnick, Rodriguez, Grabas, Arnold & Mangan, LLC can help you explore your options, which may include a civil lawsuit. We have represented clients throughout New Jersey, including Plainfield, Linden, East Orange, Edison, Woodbridge, and Camden, NJ.
Call (908) 325-5571 or fill out the online form to schedule a confidential consultation to discuss your case. Our main office is located at 1827 East Second Street, Scotch Plains, NJ 07076, and we also have offices in Westfield, Newark, East Brunswick, Clifton, Cherry Hill, and Elizabeth, New Jersey.
The articles on this blog are for informative purposes only and are no substitute for legal advice or an attorney-client relationship. If you are seeking legal advice, please contact our law firm directly.