Necessary Elements to Prove in a Slip and Fall Case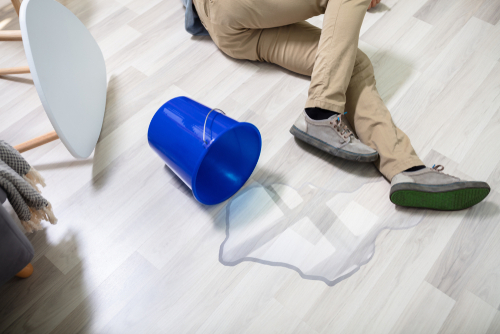 When you suffer a slip and fall on someone else's property, you may be entitled to recover compensation for your injuries and losses from the property owner or another liable party. However, there are certain elements that you will need to prove in a slip and fall case to secure a financial recovery.  
Elements of a Slip and Fall Claim
A viable slip and fall claim has several elements that must be proven. These elements include:
The liable party had ownership or control over the property where the slip and fall occurred. This may include the legal owner of the premises, a tenant, or even property management or maintenance companies
The liable party owed a duty of care to the visitor who suffered a slip and fall
The liable party breached their duty
The visitor's slip and fall accident was directly and proximately caused by the liable party's actions or omissions – in other words, the accident would not have occurred but for those actions and omissions and the fall was a reasonably foreseeable outcome. 
The visitor suffered injury and loss due to the fall
Duty to Visitors
Property owners and other potentially liable parties may owe certain legal duties to visitors. At a minimum, these duties include not creating conditions that pose a risk of causing a visitor to slip and fall – for example, a supermarket has a duty to not allow refrigerated or frozen displays to leak water onto the floor. However, in certain circumstances, property owners and other liable parties may also have a duty to undertake reasonable efforts to clean up or fix hazardous conditions naturally created or created by other parties that can pose a risk of a slip and fall. These efforts may include regular inspections of the premises and placing warning signs before a slip and fall hazard can be cleaned or repaired. 
Proving a Dangerous Condition
A slip and fall victim will need to prove that the dangerous condition that caused their fall was either created by the property owner or liable party or that the owner or other party had a duty to clean up or repair the condition. There are many kinds of evidence that can be used to prove the existence of a dangerous condition that caused a slip and fall and to prove that the property owner or other party breached their duty to prevent or clean up that condition. Evidence may take the form of surveillance video that shows how long a dangerous condition had been on the floor, or witness testimony that establishes how long the condition was there. For commercial properties, policies and procedure manuals can establish what efforts the property or business owner was supposed to take to monitor for and repair any hazardous conditions that could cause slip and fall accidents. 
Damages
Finally, a slip and fall accident victim will need to prove that they have suffered injuries in the fall and that they have incurred losses or expenses that they can be financially compensated for. This can be established through medical records as well as bills, invoices, pay stubs, or income statements. 
Contact a Scotch Plains Personal Injury Lawyer to Discuss Your Slip and Fall Accident Case in New Jersey
Did you or a loved one sustain serious injuries due to a slip and fall accident in New Jersey? Don't let the medical bills pile up while you wait for the negligent party or their insurance company to do the right thing. Right now, you need an aggressive personal injury attorney on your side, fighting to get you the compensation you need, want, and deserve. The skilled attorneys at Bramnick, Rodriguez, Grabas, Arnold & Mangan, LLC represent clients injured because of slip and fall accidents in Edison, Woodbridge, Old Bridge, Piscataway, and throughout New Jersey. Call (908) 325-5571 or fill out our online contact form to schedule a free consultation about your case. We have an office conveniently located at 1827 E. 2nd St., Scotch Plains, NJ 07076, as well as offices in Westfield, Newark, East Brunswick, Clifton, Cherry Hill, and Elizabeth.
The articles on this blog are for informative purposes only and are no substitute for legal advice or an attorney-client relationship. If you are seeking legal advice, please contact our law firm directly.