Morris County NJ Widow Files Wrongful Death Lawsuit Against Teen Involved in Fatal Skiing Accident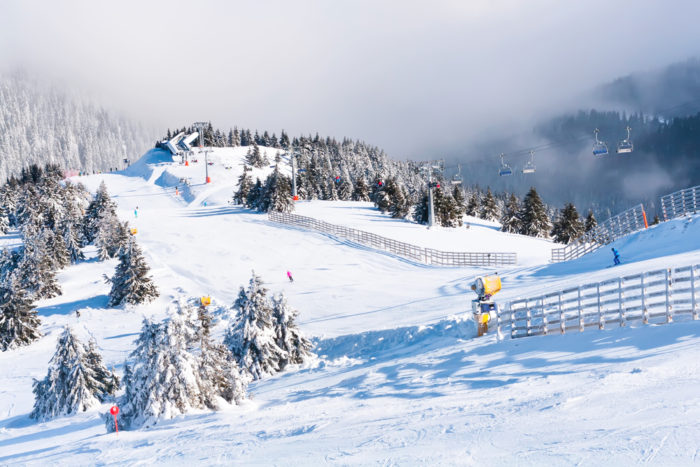 A Morris County NJ man was killed in April while skiing in Colorado. Now his widow, who lives in Randolph, New Jersey, has filed a wrongful death lawsuit against the teenager who allegedly crashed into her husband.
John Sherwood was 42 years old at the time of his death earlier this year. He was skiing on an expert trail at Breckenridge in Colorado when he was reportedly involved in a collision with another skier. The other skier, a 16-year-old boy, allegedly hit the victim from behind. According to the lawsuit filed by the victim's widow, there was nothing Sherwood could have done to avoid the collision because he was focused on the path in front of him.
In addition to suing the teenage skier, the victim's widow has also named several other individuals and entities as defendants in the wrongful death lawsuit: the teenager's mother, his ski team, his ski team coach, and the company that financially backs the ski team.
While the Morris County NJ man killed in the ski accident had traveled along with his family to Colorado from New Jersey, the teenage skier had come from New Hampshire as part of a ski academy. Breckenridge, the popular ski resort at which the fatal accident occurred, is located approximately 80 miles away from Denver.
After the fatal skiing accident, the Summit County Coroner's Office in Colorado conducted an autopsy and ruled that the victim's death was accidental. However, the wrongful death lawsuit filed by the NJ victim's widow claims that the teenage skier negligently caused the accident by skiing at a high speed and in an out-of-control manner. Moreover, alleges the wrongful death suit, the teenage skier's coach was improperly trained and failed to adequately supervise the young skier on the dangerous slopes.
The lawsuit reportedly seeks just $75,000 in damages. Many times, a wrongful death lawsuit can lead to far more monetary compensation, since family members who have lost loved ones are able to recover for their pain and suffering, lost income, and future family expenses.
For more information, read the NJ.com article, "Widow of N.J. Man Sues Teen Involved in Fatal Ski-Slope Crash."
If you lost a loved one due to another person's negligence, the knowledgeable personal injury attorneys at Bramnick, Rodriguez, Grabas, Arnold & Mangan, LLC can assist you with a wrongful death claim. We have extensive experience handling these types of cases in New Jersey. Contact the Bramnick Rodriguez legal team today for a free consultation.