Manchester NJ Man Arrested, Accused of Selling Heroin, Fleeing Police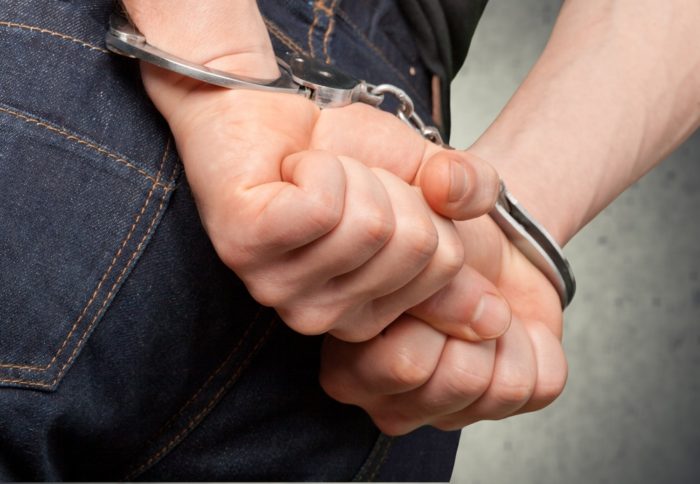 Police recently arrested a Manchester NJ man accused of selling drugs and then eluding police during a chase through residential backyards.
Members of the Manchester Police Narcotics Enforcement Team were on patrol in the Pine Lake Park area of Manchester Township when they reportedly spotted the suspect trying to sell heroin to someone in the park. The Manchester NJ police officers moved in on the suspect, but he ran away when he noticed them approaching. The suspect then reportedly led police on a chase through several backyards along Bismark Street.
One of the Manchester cops giving pursuit sustained injuries when he was bitten in the leg by a dog in one of the backyards. It is believed that the dog that bit the police officer is a pit bull.
Although the suspect allegedly tried to discard the heroin during the chase, Manchester police officers were able to recover the illegal drugs afterwards.
The suspect, a 24-year-old man who lives on 12th Avenue in Manchester Township, faces numerous criminal charges, including loitering for the purpose of selling a controlled dangerous substance (CDS), possession of heroin with intent to distribute, possession of heroin, hindering apprehension, and obstruction of justice.
Despite the number of criminal charges against the suspect, his bail amount was set at just $6,500. As a result, he was able to post bail the same night he was arrested and secure his release from police custody. The suspect will still have to answer the criminal charges and could face severe penalties if he is ultimately convicted.
For additional information, read the Toms River Patch article, "Manchester Officer Bitten While Chasing Suspect in Heroin Deal."
If you or a loved one has been charged with heroin distribution, marijuana possession, or any other drug crime in New Jersey, you could be facing severe penalties. That's why it is imperative that you speak with a qualified criminal defense lawyer as soon as possible. The experienced criminal defense attorneys at Bramnick, Rodriguez, Grabas, Arnold & Mangan, LLC can help you fight your criminal charges. Contact us now to schedule a free consultation.