Legal Options for Workers with Permanent Disabilities from Workplace Injuries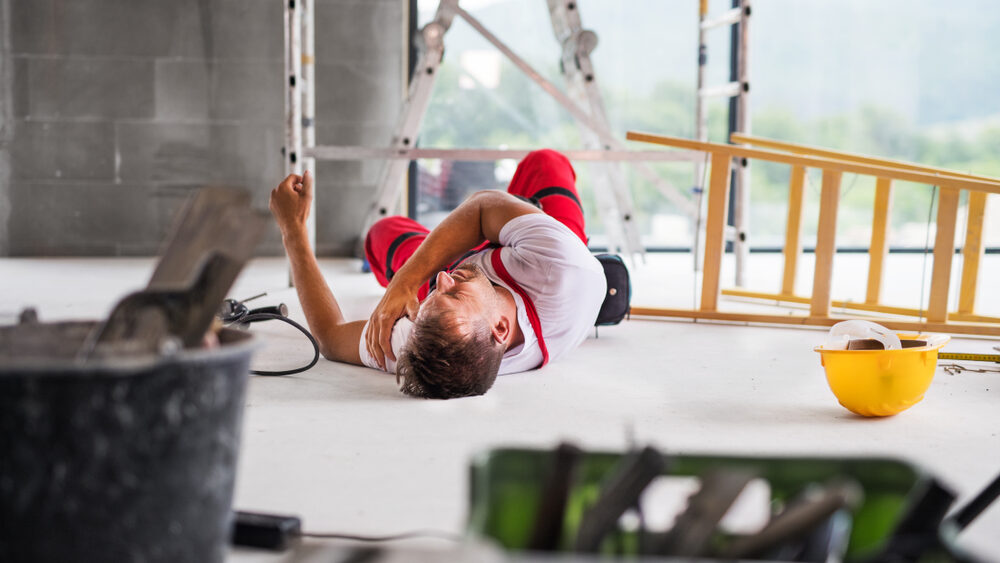 Workplace injuries can cause significant physical and financial harm to workers. In many cases, these injuries result in permanent disabilities that can affect a worker's ability to earn a living and maintain a certain quality of life. Fortunately, workers who suffer permanent disabilities from workplace injuries have legal options available to them.
Workers' Compensation
In New Jersey, the Workers' Compensation Act is a state-mandated insurance program that provides benefits to employees who are injured or become ill as a result of their job. These benefits include medical treatment, temporary disability benefits, and permanent disability benefits. The amount of benefits that an employee is entitled to receive depends on the severity of the injury and the degree of permanent disability.
The specific benefits available to workers with permanent disabilities will depend on the severity of their injury and the state in which they work. In New Jersey, for example, workers with permanent disabilities may be entitled to a cash award based on the degree of their disability, as well as ongoing benefits for medical expenses and lost wages.
However, the workers' compensation system may not always fully compensate an injured worker for their losses. In some cases, a worker may be able to pursue a personal injury claim against a third party whose negligence contributed to the injury. For example, if a worker is injured in a car accident while driving for work, they may be able to pursue a personal injury claim against the at-fault driver.
Social Security Disability
Workers who suffer permanent disabilities from workplace injuries may also be eligible for Social Security Disability (SSD) benefits. SSD benefits are a federal program that provides financial assistance to people who are unable to work due to a disability.
To qualify for SSD benefits, workers must meet certain eligibility criteria, including having a disability that is expected to last at least 12 months or result in death. Workers must also have earned a certain number of work credits to be eligible for SSD benefits.
If a worker is eligible for SSD benefits, they may receive monthly payments to help cover their living expenses. These payments are based on the worker's average lifetime earnings and can continue for as long as the worker remains disabled.
Personal Injury Lawsuits
In some cases, workers with permanent disabilities from workplace injuries may be able to file a personal injury lawsuit against their employer or another party responsible for their injury. Personal injury lawsuits can provide compensation for a wide range of damages, including medical expenses, lost wages, and pain and suffering.
Workers must be able to demonstrate that another party's negligence or willful misconduct was the reason for their injury in order to win a personal injury lawsuit. This can be a challenging task, as employers and other defendants often have strong legal defenses to workplace injury claims.
It's important for workers with permanent disabilities from workplace injuries to work with an experienced personal injury attorney who can help them navigate the legal process and pursue the compensation they deserve.
Permanent Disability
If you have suffered a permanent disability from a workplace injury, you may be entitled to benefits such as:
1. Medical Treatment: Under New Jersey's Workers' Compensation Act, an injured worker is entitled to receive medical treatment for their injury. This includes all reasonable and necessary medical expenses related to the injury, such as doctor's visits, surgeries, and prescription medications.
2. Temporary Disability Benefits: If an injury prevents an employee from working for more than seven days, they may be entitled to temporary disability benefits. These benefits are intended to replace lost wages while the worker recovers from their injury.
3. Permanent Disability Benefits: If an injury results in a permanent disability, an employee may be entitled to permanent disability benefits. These benefits are intended to compensate the worker for their loss of earning capacity and other losses related to their permanent disability.
4. Social Security Disability Benefits: In addition to workers' compensation benefits, an employee with a permanent disability may be eligible for Social Security Disability benefits. The federal government offers these benefits with the intention of offering financial support to people with disabilities.
Contact Bramnick Law Today for a Free Consultation About Your Work Injury Lawsuit
At Bramnick Law, we understand that legal issues can be daunting and overwhelming, especially when they involve personal injury and disability. That's why we're here to provide compassionate and dedicated legal services to those who need them the most.
Our experienced team of attorneys has a deep understanding of personal injury and workers' compensation law, and we're committed to helping our clients navigate the complex legal system with ease. We know that every client's situation is unique, and we tailor our approach to meet their individual needs.
When you work with Bramnick Law, you can expect personalized attention and support every step of the way. We take the time to listen to our clients, understand their concerns and goals, and provide them with the information they need to make informed decisions.
Our commitment to our clients extends beyond the courtroom. We're dedicated to making a positive impact in our community and supporting causes that matter to us. Whether you've been injured in a workplace accident, suffered a personal injury, or are dealing with a disability, we're here to help. We'll fight tirelessly on your behalf to ensure that you receive the compensation you deserve.
If you're looking for a law firm that will provide you with compassionate, dedicated, and personalized legal services, look no further than Bramnick Law. Contact us today to schedule a consultation and take the first step toward getting the justice and compensation you deserve.