Implied Consent in New Jersey: What Drivers Need to Know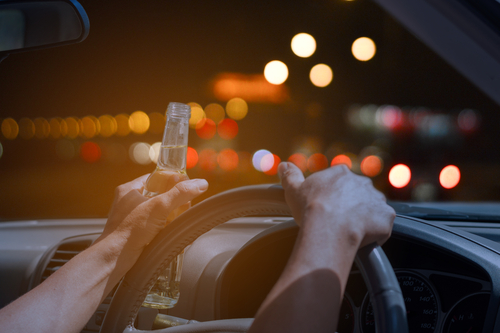 As a driver in New Jersey, you may have heard about the Implied Consent Law. As a motorist in New Jersey, you need to understand what the Implied Consent Law is and what your legal rights, options, and obligations are under the law. Knowing all about implied consent can help protect your rights and interests if you are pulled over in New Jersey on suspicion of driving while intoxicated.
What Is Implied Consent?
New Jersey and other states in the U.S. have laws that state that anyone who chooses to drive on the road is deemed to have given their "implied consent" to submit to a chemical or breath test of their blood alcohol content if they are stopped or arrested for driving under the influence of alcohol. Drivers give this "implied consent" as a condition of applying for and accepting a driver's license in New Jersey.
In New Jersey, driving under the influence of alcohol is presumed if a driver has a blood alcohol content of 0.08 percent or more. Drivers under the age of 21 cannot have a BAC of 0.02 percent or more.
Can You Refuse a Breath or Chemical Test?
Although drivers are considered to have given implied consent to a breath or chemical test, you still legally have the right to refuse a breath or chemical test. However, there are consequences to refusing to submit to a test, even if you are ultimately never convicted of DUI. Administrative penalties for refusing to submit to a breath or chemical test include:
Seven-month driver's license suspension for a first-time refusal
Two-year driver's license suspension upon refusing testing following a second arrest for DUI
10-year driver's license suspension for refusing testing after a third or subsequent arrest for DUI
These suspension periods can be doubled if you are stopped for DUI on school grounds or within 1000 feet of a school zone. 
Other Consequences of Violating the Implied Consent Law
In addition to license suspension, drivers who refused to submit to a breath or chemical testing may also see an increase in their insurance rates once their driver's license is reinstated. 
Even if a driver refuses to submit to a breath or chemical test, that doesn't automatically mean they won't be convicted for DUI. Just because the state lacks test results to show your BAC, the prosecution can still prove that you were driving while intoxicated by other means, including the testimony of the officer who pulled you over or of other witnesses. For example, eyewitnesses may testify that you were driving in an erratic or reckless manner. Or the officer who stopped you may testify that you exhibited signs of intoxication, such as the odor of alcohol, glassy or bloodshot eyes, slurred speech, or unsteadiness on your feet.
Because refusing testing automatically leads to a suspension of your license, you should let an experienced DWI defense lawyer defend your rights, freedom, and future when you are facing a DUI charge in New Jersey.
Contact an Experienced Scotch Plains DWI Defense Attorney About Your Drunk Driving Charges in New Jersey
Have you been charged with a DWI or DUI offense in New Jersey? A drunk driving conviction could leave you with a permanent record, and it could result in your driver's license being suspended for a very long time. That is why it is imperative that you speak with a qualified DWI defense lawyer about your case. The lawyers at Bramnick, Rodriguez, Grabas, Arnold & Mangan, LLC represent clients charged with drunk driving, breath test refusal, and related offenses in Perth Amboy, Paterson, Passaic, Wayne, and throughout New Jersey. Call (908) 325-5571 or fill out our confidential online contact form to schedule a free consultation about your case. We have an office located at 1827 E. 2nd St., Scotch Plains, NJ 07076, in addition to offices located in Westfield, Newark, East Brunswick, Clifton, Cherry Hill, and Elizabeth.
The articles on this blog are for informative purposes only and are no substitute for legal advice or an attorney-client relationship. If you are seeking legal advice, please contact our law firm directly.