How to Report a Work Injury to Your Employer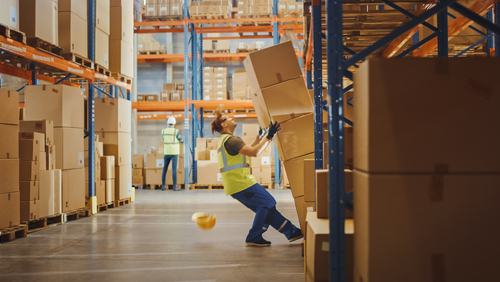 The first step in obtaining workers' compensation benefits for a work-related injury is to notify your employer of your injury. Under New Jersey's workers' compensation system, you are required to notify your employer of a work injury so that they or their workers' compensation insurance carrier can file the appropriate paperwork with the state and evaluate the employee's claim. 
If you are covered by workers' compensation through your employer, you need to know how to report a work injury to your employer.
You Have Limited Time to Report a Work Injury
New Jersey's workers' compensation law requires employees to promptly report a work injury to their employer. Good practice dictates that you should report a work injury within 14 days of the date that you were injured on the job. However, this rule may be relaxed under certain circumstances, such as when your employer already has actual notice or knowledge of your injury or if you were incapacitated and could not notify your employer.
If you fail to report a work injury to your employer within 90 days of the injury, your employer can deny your workers' compensation claim on that basis alone. But you should always report a work injury to your employer as soon as possible. The more quickly you notify your employer, the better chance you have of getting your workers' comp claim approved by your employer or its workers' compensation insurer. If you delay reporting a work injury, your employer and its insurer may treat your claim with more suspicion, as evidence linking your injury to your work may have been lost and therefore your employer cannot definitively determine whether your injury occurred in the course and scope of your employment. 
How to Notify Your Employer
In New Jersey, you can satisfy your requirement to notify your employer of your work injury by giving notice to a supervisor, foreman, manager, HR representative, or any individual in a position of authority with your employer. When you notify your employer about your work injury, you should also request medical treatment if you think you may need it. In New Jersey, your employer or its workers' comp insurer has the right to select a medical provider to treat your work injury (although you may seek emergency treatment anywhere you like).
Do You Need to Fill Out Paperwork?
Under New Jersey law, an employee's notice of a work injury does not need to be in writing. However, your employer or its workers' compensation insurer may have forms or paperwork that they ask you to fill out to process your claim. You should not sign any documents presented to you by your employer or its workers' comp insurer without having it first reviewed by your workers' compensation attorney.
If your employer denies your workers' comp claim, doesn't pay you all the benefits you think you are entitled to, or terminates your benefits, you can file a claim with the New Jersey Division of Workers' Compensation. You have the option of filing a formal claim petition or an application for an informal hearing.
Contact a Scotch Plains Workers' Compensation Lawyer to Discuss Your New Jersey Workplace Injury Case
A workplace injury can be devastating, particularly if it prevents you from returning to work for an extended period of time. Although New Jersey Workers' Compensation laws are supposed to provide you with reimbursement for medical expenses and replacement pay for missed time at work, it is not always easy to get the Workers' Comp benefits you deserve. That is why you should speak with a knowledgeable Workers' Compensation lawyer about your situation and get guidance throughout the claims process. The experienced Workers' Compensation attorneys at Bramnick, Rodriguez, Grabas, Arnold & Mangan, LLC represent clients in Edison, Woodbridge, Old Bridge, Piscataway, and all across New Jersey. Call (908) 325-5571 or fill out our online contact form today to schedule a free consultation about your work injury case. Our main office is located at 1827 E. 2nd St., Scotch Plains, NJ 07076, and we also have offices in Westfield, Newark, East Brunswick, Clifton, Cherry Hill, and Elizabeth,
The articles on this blog are for informative purposes only and are no substitute for legal advice or an attorney-client relationship. If you are seeking legal advice, please contact our law firm directly.