How Do I Qualify For Asylum in New Jersey?
What is an Asylum?
If you're an immigrant who is already in the United States and you fear returning to your country of origin due to the likelihood of persecution, you may qualify for asylum. Asylum is a form of legal protection for those who wish to remain in the U.S. and not be deported because that may endanger their lives or well-being. Being granted asylum has many legal requirements, which means it's crucial to have a law firm like Bramnick, Rodriguez, Grabas, Arnold & Mangan, LLC of Scotch Plains, New Jersey on your side.
Why You Need an Immigration Attorney To Apply for Asylum
The language, enforcement and priorities of the Federal government have changed over the course of each administration when it comes to immigration. But, despite this, immigration laws have remained steadfast for more than two decades. The application process for asylum can be quite complex, and it's easy to get lost in a bureaucratic maze for those who try to go it alone.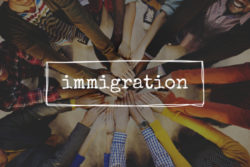 Benefiting from the advocacy of a legal immigration lawyer like the ones at the law firm of Bramnick, Rodriguez, Grabas, Arnold & Mangan, LLC can help make understanding and navigating this complex process easier. Our experienced attorneys will give you a voice and help you meet the qualifications for asylum.
The Application Process
In general, an immigrant must apply for asylum within a year of their most recent arrival in the United States. If you've applied for asylum before and have been denied, you cannot apply again unless you can show that your circumstances have changed.
In order to request asylum, you will need to properly prepare USCIS (United States Citizenship and Immigration Services) Form I589. This form requires an affidavit outlining the circumstances of your need for asylum. After submitting an application for asylum, you must then participate in an interview in which you will discuss the circumstances surrounding your need for asylum.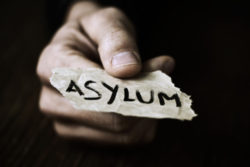 Legal Requirements for Asylum
There are specific legal requirements that must be met in order to gain asylum:
You must be physically present in the United States or at the border at the time the application is submitted
You must establish that you're unable or unwilling to return to your country of origin due to fear of persecution
This fear of persecution can be based on many different things, including the likelihood of being tortured or imprisoned because of your political beliefs or activities, being in a group that's targeted for genocide, or being denied your basic human rights
A skilled immigration attorney can help you document these circumstances in a way that increases your likelihood of being granted the asylum you seek.
Call to Schedule a Free Legal Consultation With a Scotch Plains Immigration Attorney in New Jersey Today
If you need to apply for asylum in the U.S., call to schedule a free legal consultation with a Scotch Plains immigration attorney today. The law firm of Bramnick, Rodriguez, Grabas, Arnold & Mangan, LLC has assisted hundreds of clients in need of help with immigration issues. We're based out of our main office, which is located at 1827 E. 2nd St. in Scotch Plains, New Jersey, but we also serve Elizabeth, Union, Plainfield, Newark, East Orange, Irvington, Edison, Woodbridge, Old Bridge, Piscataway, New Brunswick, Perth Amboy, Paterson, Clifton, Passaic, and Wayne. Call us at (908) 325-5571 or fill out our online contact form and let us be your advocates. Our main office is located at 1827 E 2nd St, Scotch Plains, NJ 07076, and we also have offices in Westfield, Newark, East Brunswick, Elizabeth, Clifton and Cherry Hill.
The articles on this blog are for informative purposes only and are no substitute for legal advice or an attorney-client relationship. If you are seeking legal advice, please contact our law firm directly.