How Long Does It Take to Settle a Personal Injury Case in NJ?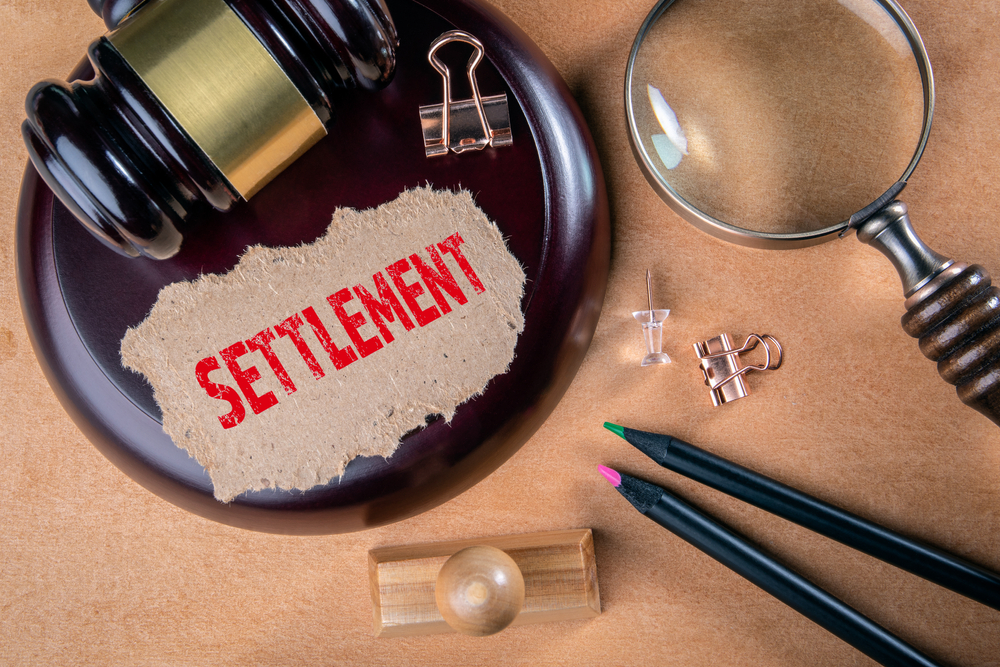 Unfortunately, no attorney can accurately predict how long it will take to resolve your personal injury claim after being hurt in an accident in New Jersey. Some of the factors that affect the timeline of a personal injury case include the severity of your injuries, the extent of your financial losses, the number of parties at fault for your injuries and losses, and the strength of your legal case. Depending on what stage your case is ultimately resolved, here is a rough estimate of how long it can take to reach the end of a personal injury claim in New Jersey. 
Obtaining an Early Settlement
If you suffered injuries that you have already finished treating by the time you file a claim with the insurance company, it may be possible to obtain a quick settlement with an insurer to recover compensation for your medical bills, lost pay, and vehicle repair costs. In some cases, it may be possible to negotiate a settlement in as little as one to two months after you formally present your claim to the insurance company.
Going to Mediation
However, if you have suffered more serious injuries or are still undergoing treatment and rehabilitation when you file your claim with the at-fault party or an insurance company, it can take longer to negotiate a fair and full settlement. In some cases, more in-depth investigation is needed, which can add time to the resolution of a case. Negotiating a settlement can also take longer if you have incurred substantial financial and personal losses from your injuries, if multiple parties have liability for your injuries and losses, or if liability for your injuries isn't clear-cut (especially if you bear some share of fault for your injuries).
In some cases, a settlement is only reached after the parties attend mediation, where a neutral third party helps both sides to see the strengths and weaknesses of their respective cases so they can reach a mutually agreeable settlement. Often, negotiating a settlement of a personal injury claim can take several months to up to a year.
Filing a Lawsuit
In New Jersey, personal injury lawsuits typically must be filed within two years of the date of injury. As a result, if settlement negotiations drag on, you will need to file a lawsuit to preserve your right to financial recovery for your injuries. However, filing a lawsuit does not mean you need to stop settlement negotiations. Instead, pursuing litigation can often motivate a settlement by facilitating discovery (the process of exchanging evidence and taking witness depositions) and by showing the other party that you are serious about financial recovery. Courts will also often help facilitate settlement negotiations by conducting mediation between the parties. 
Going to Trial
If you cannot reach a settlement, your case will ultimately reach trial in your lawsuit. However, it can often take one to two years from the time you first notify the opposing party or parties of your claim to reach a personal injury trial, usually depending on the complexity of your case and the scheduling/availability of the court.
Contact a Scotch Plains Personal Injury Lawyer to Discuss Your Case in New Jersey
Did you or a loved one sustain serious injuries due to someone else's fault in New Jersey? Don't let the medical bills pile up while you wait for the negligent party or their insurance company to do the right thing. Right now, you need an aggressive personal injury attorney on your side, fighting to get you the compensation you need, want, and deserve. The skilled attorneys at Bramnick, Rodriguez, Grabas, Arnold & Mangan, LLC represent clients injured in Scotch Plains, Edison, Elizabeth, Clifton, and throughout New Jersey. Call (908) 325-5571 or fill out our online contact form to schedule a free consultation about your case. We have an office conveniently located at 1827 E. 2nd St., Scotch Plains, NJ 07076, as well as offices in Westfield, Newark, East Brunswick, Clifton, Cherry Hill, and Elizabeth.
The articles on this blog are for informative purposes only and are no substitute for legal advice or an attorney-client relationship. If you are seeking legal advice, please contact our law firm directly.