How Long Does it Take to Get a Green Card in New Jersey?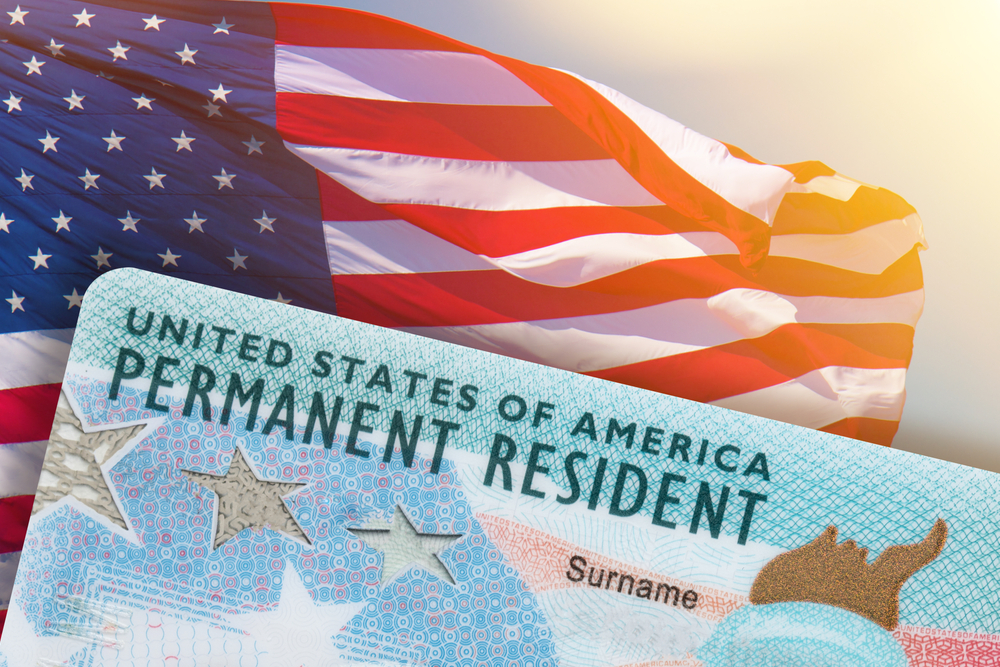 A green card is a document that allows a non-U.S. citizen to gain permanent residence in the United States. Having a green card allows non-citizens to legally live and work here. Once you're in the country legally for between 3-5 years, you may qualify for U.S. citizenship. Those interested in a green card can apply from within or outside the U.S.
How Do You Get a Green Card?
You can become a permanent U.S. resident in one of three ways, including:
Receiving sponsorship through a U.S. family member or employer
Claiming refugee status or asylee status
Individual filing
The requirements of each option vary, depending on which method of entry you choose. For example, if you're pursuing a green card through the sponsorship of an immediate relative, you must be a spouse of a U.S. resident, an unmarried child under the age of 21 years, or a parent of a U.S. citizen who is at least 21 years of age. Other family members may also qualify, such as the unmarried adult child of a U.S. citizen or a married son or daughter of a U.S. citizen.
You'll have to fill out certain forms to apply for a green card in the United States. These forms can be complex and lengthy. It's important that you answer all questions and submit all documents requested to improve your chances of being approved.
The most common reason that people are denied during the green card process is for a failure to complete or file the correct documents. Others may fail the interview portion by failing to prepare ahead of time.
How Long Does it Take to Get a Green Card?
The timeline for getting a green card varies, depending on where you're applying from and why you're applying. If you apply for a green card from within the United States in New Jersey, it may take anywhere between nine-34 months. A large number of green card applications can also slow down the process, as can annual caps.
The matters involved with getting and maintaining a green card are often sensitive. It's important to know the rules and regulations to increase your chances of being approved. If you already have a green card, it's important to follow all requirements to maintain it.
For example, if you hold a green card, you can't leave the U.S. for more than one year, or you risk losing it. Additionally, if you hold a green card and you get into trouble legally, you may also put your green card at risk.
We recommend hiring an immigration lawyer during all steps of the green card process. Even the smallest of mistakes can leave you with a denied application or waiting years for them to even review your application.
Contact a Scotch Plains Immigration Attorney for a Consultation About Green Card Filing in New Jersey Today
If you are thinking about filing for a green card, it may be with it to reach out to an immigration lawyer. The New Jersey immigration attorneys at Bramnick, Rodriguez, Grabas, Arnold & Mangan, LLC represents clients throughout the state, including Clifton, Scotch Plains, Newark, and Edison. We understand how confusing this time can be for you, which is why we will fight hard to protect your interests, and the interests of your loved ones, throughout the legal process. Call us at (908) 325-5571 or fill out our confidential contact form to schedule a consultation. We have an office conveniently located at 1827 E 2nd St, Scotch Plains, NJ 07076, as well as offices in Westfield, Newark, East Brunswick, Clifton, Cherry Hill, and Elizabeth, NJ.
The articles on this blog are for informative purposes only and are no substitute for legal advice or an attorney-client relationship. If you are seeking legal advice, please contact our law firm directly.