How Do I File a Wrongful Death Lawsuit in New Jersey?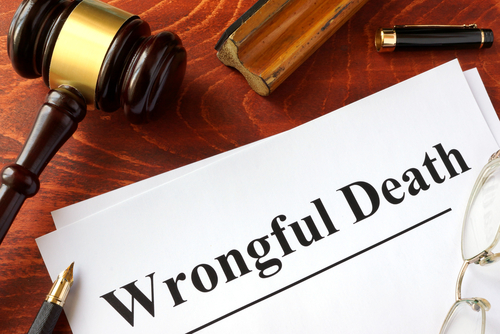 Death can come at the most expected time. It can be even more unexpected if that death comes from neglect or a wrongful act that's at the fault of someone else. Continue reading to find out how to file a wrongful death lawsuit in New Jersey.
What is a Wrongful Death Lawsuit?
Wrongful death, as defined in the state of New Jersey, is when someone's death is caused by a "wrongful act, neglect, or default of another." A wrongful death lawsuit can occur if the victim would have been able to file a personal injury claim had they still been alive. The lawsuit requires proof of negligence on the part of the defendant.
Who Can File a Wrongful Death Lawsuit?
A wrongful death lawsuit can be made by the victim's personal survivors. These are usually the surviving spouse and children. If there is no surviving spouse and children, then it can be filed by the victim's parents. If the victim doesn't have surviving parents, then it can be filed by surviving brothers, sisters, nieces, and nephews. In order to be eligible, you have to demonstrate "actual dependency" on the victim, and not just a relationship.
Read more: What Happens In A Wrongful Death Lawsuit?
What Kind of Damages Can Be Recovered in a Wrongful Death Lawsuit?
In a wrongful death lawsuit, the only kinds of damages that can be pursued are financial, meaning any pain and suffering can't be claimed. Those kinds of damages would have to be pursued in a separate claim that would be filed at the same time. The damages you can pursue include:
Income loss – What the victim would have earned had they not died.
Service loss – A reasonable economic sum for what kind of services they would have provided.
Funeral and medical expenses – Damages that would be established by providing bills as evidence.
What is the Statute of Limitations?
In the state of New Jersey, you can file a wrongful death lawsuit within two years of the date of the victim's death. It's recommended that if you wish to pursue a case like this, that you act on it as soon as possible so you don't run into the issue of not being able to pursue it later down the line. Seeking an attorney who can help you with this process is crucial to you getting the compensation you're entitled to.
Contact A Scotch Plains Personal Injury Lawyer To Discuss Your Wrongful Death Case In New Jersey
Did you lose a loved one as a result of someone else's negligence in New Jersey? Don't let the medical bills pile up while you wait for the negligent party or their insurance company to do the right thing. Right now, you need an aggressive personal injury attorney on your side, fighting to get you the compensation you need, want, and deserve. The skilled attorneys at Bramnick, Rodriguez, Grabas, Arnold & Mangan, LLC represent clients in Union, Plainfield, East Orange, Irvington, and throughout New Jersey. Call (908) 325-5571 or fill out our online contact form to schedule a consultation about your case. We have an office conveniently located at 1827 East Second St., Scotch Plains, NJ 07076, as well as offices in Westfield, Newark, East Brunswick, Clifton, Cherry Hill, and Elizabeth.
The articles on this blog are for informative purposes only and are no substitute for legal advice or an attorney-client relationship. If you are seeking legal advice, please contact our law firm directly.