Esteemed NJ Trial Lawyer Jon Bramnick Delivers Key Address at Convention in Atlantic City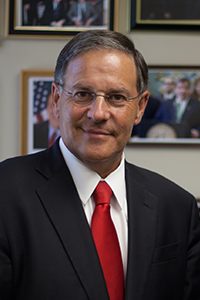 Certified civil trial lawyer Jon Bramnick spoke at the opening event of the New Jersey trial lawyers at the New Jersey Association for Justice convention in Atlantic City today, April 30, 2015.
He has been passionate about practicing personal injury law since 1979 and is the founding partner of Bramnick, Rodriguez, Grabas, Arnold & Mangan, LLC, LLC. In addition to leading a skilled and successful team of trial lawyers at his firm, Mr. Bramnick is also focused on mentoring new lawyers; he formerly served as president of the Richard J. Hughes American Inn of Court, an organization that teaches trial practice to young lawyers.
With several offices in New Jersey, the legal team at Bramnick, Rodriguez, Grabas, Arnold & Mangan, LLC offer free consultations to prospective clients. In addition to personal injury, our lawyers are extremely knowledgeable about a variety of legal practice areas including immigration law, Workers' Compensation law and criminal law.
For more information about the firm, visit jonbramnick.com. To schedule a free consultation, call 866-845-5571. Mr. Bramnick and his team fight tirelessly for the rights of New Jersey residents.