Diversion Programs For First-Time Criminal Offenders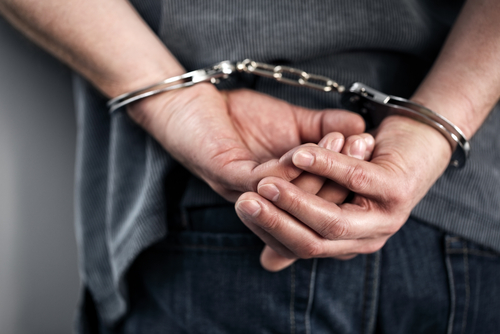 If you are facing a criminal charge for the first time in your life, you may be eligible for admission to a diversionary program. In these programs, a defendant can avoid a criminal conviction or even avoid having any record of their arrest and charge removed from their record, so long as the defendant successfully completes the terms of the diversionary program.
Types of Diversion Programs in New Jersey
In New Jersey state court, criminal defendants may be eligible for admission to one of the state's diversion programs. A defendant may apply for admission if they have been charged with certain non-violent offenses and have no prior disqualifying convictions. A defendant may only use a diversion program once. Once a defendant has been through a diversion program, either successfully or unsuccessfully, they cannot apply for admission to the same program or even to another program.
New Jersey has three diversion programs:
Pre-trial Intervention: PTI is a program aimed at first-time offenders facing a felony charge. If a defendant is accepted to PTI, they avoid having to go to trial. Instead, they will be required to fulfill certain requirements, including performing community service, submitting to drug and alcohol testing or substance abuse treatment, and paying restitution. A defendant who successfully completes their term of supervision will have their charges dismissed with no record of conviction.
Conditional Discharge: Conditional discharge is used for first-time offenders charged with certain misdemeanor drug offenses, including possession of personal quantities of narcotics, possession of drug paraphernalia, or DUI. A defendant who participates in conditional discharge will have to undergo a two-year program that includes random drug testing and substance abuse evaluation and treatment. Successful completion of the program will result in the defendant's charges being dismissed.
Conditional Dismissal: In the conditional dismissal program, a defendant facing certain disorderly persons offenses is placed under the supervision of the probation department, usually for a period of 12 months. The defendant will be required to observe certain conditions, including refraining from committing new criminal activity, submitting to drug testing, and paying restitution and other arrears. Successfully completing the period of supervision will result in the charges being dismissed, although a defendant will still have their arrest record.

Federal First Offender Program
The federal criminal justice system also has a diversion program for defendants charged with certain drug offenses. Under the Federal First Offender Act, a defendant may be eligible for admission to the federal diversion program so long as they do not have any prior state or federal convictions for drug-related offenses. A defendant may only go through the federal diversion program once in their life.
To enter the program, a defendant must either plead guilty or be found guilty at trial. Upon acceptance to the program, a defendant's conviction is not entered into the record. Instead, the defendant must serve a year of probation, which carries various restrictions and requirements for the defendant. If the defendant completes the term of probation without any violations, the district court will dismiss the defendant's case without entering the judgment of conviction. However, violating any terms of probation will result in the defendant's expulsion from the program and the entry of the defendant's judgment of conviction.
Defendants under age 21 who successfully complete the federal diversion program can also have the record of their arrest and prosecution expunged or sealed, which legally allows them to answer "no" if asked about prior arrests or prosecutions.

Contact an Experienced Scotch Plains Criminal Defense Lawyer About Your Charges in New Jersey

Were you arrested or charged in New Jersey? The consequences of a conviction could be severe, leaving you with a permanent criminal record and possibly even sending you to jail. That is why you need to speak with a qualified criminal defense attorney as soon as possible about your case. The attorneys at Bramnick, Rodriguez, Grabas, Arnold & Mangan, LLC have successfully represented clients charged in Passaic, Wayne, Union, Plainfield, and throughout New Jersey. Call (908) 325-5571 or fill out the online contact form to schedule a consultation with a member of our legal team. We have an office conveniently located at 1827 E. 2nd St., Scotch Plains, NJ 07076, as well as offices located in Westfield, Newark, East Brunswick, Clifton, Cherry Hill, and Elizabeth
The articles on this blog are for informative purposes only and are no substitute for legal advice or an attorney-client relationship. If you are seeking legal advice, please contact our law firm directly.