What DACA's Suspension Means For DREAMers and Their Families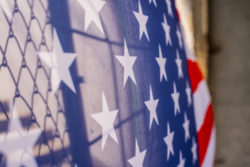 The suspension of DACA has sounded the alarm for many DREAMers in the United States. The Trump administration recently announced it would terminate the Deferred Action for Childhood Arrivals program (DACA) if Congress cannot identify a permanent solution. President Trump said he'd "revisit the issue" if lawmakers can't agree on a way to legalize DACA.
DACA was enacted under the Obama administration by executive order. Approximately 800,000 immigrant children arrived in the United States illegally but received protection under DACA. The program provided a stay of deportation for the children as well as the ability for individuals to legally go to school or work.
What is DACA?
DACA, the Deferred Action for Childhood Arrivals, was created by the Obama administration in 2012. Young people and children illegally brought to the United States by their parents received a temporary deportation reprieve; permission to study or work; get a driver's license.
When DACA began, applicants were required to be less than 31 years old. It was necessary for them to prove they'd lived in the U.S.—continuously—since June 2007 and that they'd arrived in the country before turning 16 years old.
DACA required all applicants to have a clean criminal record; become enrolled in school or college, or serve in the U.S. military. DACA members were required to renew their status with the government every two years.
Who is Affected by DACA?
About 800,000 DACA recipients, called DREAMers, arrived in the U.S. from Honduras, Mexico, Guatemala, El Salvador, the Philippines, South Korea, and elsewhere according to U.S. Citizenship and Immigration Services. Most live in California, Texas, New York, Illinois, and Florida.
DACA was created to protect minors brought into the U.S. Children brought into the country didn't choose to break laws. The program was created by executive action. A recent NBC News survey shows that approximately 67 percent of voters believe that DREAMers should be allowed to stay in the United States.
Why is DACA Ending?
President Trump promised to end illegal immigration in all its forms and vowed to reverse Obama's "unconstitutional" decision to create DACA.
DREAMers won't be immediately forced to leave, according to the U.S. Department of Homeland Security. It's anticipated that DACA recipients will face its official ending in six months.
According to USCIS, new applications received by September 5, 2017 will be processed. After that time, it won't accept new applications. DREAMers' with work permits expiring before March 5, 2018 may request a two-year renewal, but it's essential that they meet the October 5, 2017 deadline.  Additionally, USCIS will only accept renewal applications for individuals whose documents are set to expire between September 5, 2017 and March 5, 2018.
DHS also notes that it will exercise "discretionary authority" to deny or terminate any deferred action—"without notice."
What Steps Should DACA Recipients Take?
It's very important for DACA recipients to meet the upcoming October 5th deadline if they have an expiring work permit.
There's no way for anyone to predict if Congress will salvage protections offered by DACA. It's unknown now if DREAMers could ever become deportation targets.
The best course of action for DACA recipients is to consult with an experienced immigration attorney as soon as possible. Contact the Newark NJ immigration attorneys at Bramnick Law at 866-845-5571 to discuss your next steps.
The articles on this blog are for informative purposes only and are no substitute for legal advice or an attorney/client relationship. If you are seeking legal advice, please contact our law firm directly.