Citizenship & Crime: Can I Be Deported If I Have A Problem With The Law?
Deportable Crimes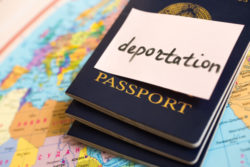 If you are a non-citizen living in America, you may worry that trouble with law enforcement could result in a deportation. According to the Department of Homeland Security, a person convicted of a "deportable crime" can be expelled from the United States and barred from re-entering for a specified number of years. Here is a short guide to deportable crimes and what to do if charged with one.
Who Does This Policy Apply To?
Unfortunately, the risk of deportation applies to ALL non-US citizens. This includes permanent residents, green card holders, and other visa holders. Even people who have lived legally in the US for decades and own homes or businesses can be at risk for deportation if you are a worker in the country on a L1, E2, O1, or H1B visa. Similarly, if you are a student with an F1 visa or J1 exchange student, you can still be deported. Of course, anyone who has crossed the border illegally and committed a crime in the United States is subject to deportation. Unfortunately, this policy also applies to refugees that have been granted asylum, and non-US citizens that have a dependent child who is a citizen.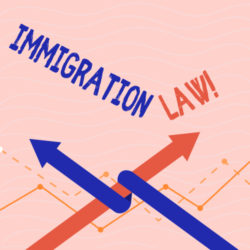 What Are The Deportable Offenses?
The most commonly cited laws for deporting non-US citizens are:
Aggravated felonies as defined by the Immigration and Nationality Act. This could be a number of different charges, depending on the state
Any violent crime
Theft or forgery that carries a possible prison term of 1 year or more
Trafficking firearms, illicit drugs, humans, and destructive devices like chemical weapons or any other weapon of mass destruction
Fraud, tax evasion, or money laundering exceeding $10,000
Crimes such as:

Kidnapping
Child pornography

Crimes of moral turpitude
A "crime of moral turpitude" is a legal term that can be any number of offenses listed in the Immigration and Nationality Act. A commonly used phrase is that the crime "shocks the conscience," and includes a large number of felonies. A few examples are:
Violent crimes
Theft, bribery, counterfeiting, forgery, perjury, racketeering, or burglary that can result in a prison term of at least a year
Illegal leaking or disclosure of classified government information or documents.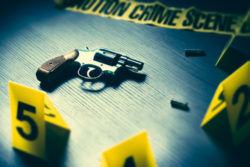 What To Do If You Get In Legal Trouble
The first call you will need to make is to a criminal defense attorney who also has experience in immigration law. A conviction can result in deportation, so make sure you get someone on your side that will protect your rights to the fullest extent of the law. If you are deported, it may become nearly impossible to get another green card or visa to enter the country again legally. Don't take any chances!
Contact An Experienced Criminal Defense Attorney About Your Charges in New Jersey Today!
Are you a non-US citizen arrested or charged with a crime in New Jersey? The consequences of a conviction could be severe, leaving you with a permanent criminal record and possibly even deportment. That is why you need to speak with a qualified criminal defense attorney as soon as possible about your case. The skilled attorneys at Bramnick, Rodriguez, Grabas, Arnold & Mangan, LLC represent clients charged all throughout New Jersey. Call 877-423-4878 or fill out our online contact form to schedule a free consultation about your case. Our main office is conveniently located at 1827 E 2nd St Scotch Plains, NJ 07076 as well as Westfield, East Brunswick, Clifton, Newark, Elizabeth and Cherry Hill.
The articles on this blog are for informative purposes only and are no substitute for legal advice or an attorney-client relationship. If you are seeking legal advice, please contact our law firm directly.