Carl Salisbury Featured in Coverage Opinions Magazine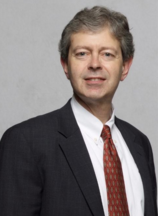 Bramnick, Rodriguez, Grabas, Arnold & Mangan attorney Carl Salisbury is featured in the February edition of Coverage Opinions magazine for his contribution to the article "How Do I Love Coverage?: Some Of The Nation's Leading Coverage Lawyers Count The Ways."
Mr. Salisbury's article can be found by clicking here.
Coverage Opinions is a monthly electronic newsletter reporting and providing commentary on just-issued decisions from courts nationally addressing insurance coverage disputes.
Mr. Salisbury has more than 25 years of experience representing individual and corporate policyholders in resolving disputes with insurance companies, including liability claims, property claims, and claims by insurers against health care providers under the Insurance Fraud Prevention Act.
If your insurance carrier has denied a claim — or has brought an affirmative case against you — Mr. Salisbury and Bramnick, Rodriguez, Grabas, Arnold & Mangan can help.