Breaking Free: How Restraining Orders Can Help Victims of Domestic Violence in NJ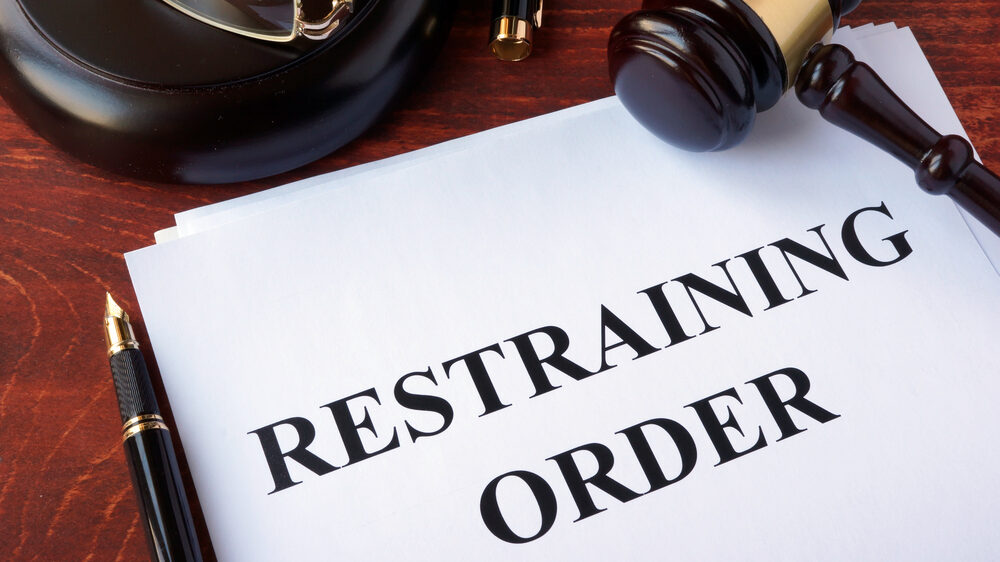 Domestic violence is a serious and widespread issue that affects millions of people across the United States, and New Jersey is no exception. It affects people of all ages, genders, and socio-economic backgrounds. Victims of domestic violence often feel helpless and trapped in their situations, with their abusers using physical, emotional, and psychological tactics to maintain control.
According to the National Coalition Against Domestic Violence (NCADV), 1 in 4 women and 1 in 7 men in New Jersey will experience some form of severe physical violence, rape, and/or stalking by an intimate partner within their lifetime. These numbers are staggering, but the good news is that there are legal remedies available for victims of domestic violence. One important legal tool that can help protect victims is a restraining order.
What is a Restraining Order?
A restraining order is a legal document from the court that says the abuser can't contact, threaten, or bother their victim. In New Jersey, there are two types of restraining orders: temporary and final. 
The victim can get a temporary restraining order (TRO) quickly, usually in less than 24 hours, and it is provided to protect them right away. A final restraining order (FRO) is a more permanent order that can be obtained after a hearing where the victim must prove that they have been the victim of domestic violence.
Benefits of a Restraining Order
Protection from abuse: A restraining order prohibits the abuser from having any contact with the victim, including physical, verbal, or electronic contact. This can help prevent further abuse from occurring. If the abuser breaks the protection order they will face legal consequences. This can provide a sense of safety and security, allowing victims to focus on healing and rebuilding their lives.
Housing: A restraining order can require the abuser to leave the home that they share with the victim, even if the abuser owns the property.
Employment: A restraining order can prohibit the abuser from going to the victim's workplace or harassing them at work.
Gain a sense of safety and security: With a restraining order in place, victims can rest assured that their abuser cannot contact, threaten, or harass them without
Obtain temporary custody and financial support: If the victim and abuser have children together, a restraining order can address custody and visitation issues to ensure the safety of the children. In some cases, a TRO may grant the victim temporary custody of their children and financial support. This can be a lifeline for victims who may have been financially dependent on their abuser.
Gain access to community resources: Domestic violence victims may be eligible for a variety of community resources, including counseling, support groups, and emergency housing. By obtaining a restraining order, victims can be connected with these resources and begin to build a network of support.
Possession of firearms: A restraining order can prohibit the abuser from possessing firearms.
How to Obtain a Restraining Order in NJ
To obtain a restraining order in New Jersey, a victim of domestic violence must file a complaint with the court that includes specific information about the abuse, such as when, where, and how it happened. Within 10 days, there will be a hearing to decide if a final restraining order (FRO) is needed. An FRO can be put in place for an indefinite period of time and can include provisions for custody, child support, property ownership, and more. At the hearing, the victim must provide evidence of the abuse, such as medical records, police reports, or witness statements. If the court determines that there is a threat of domestic violence, it will issue a restraining order.
Domestic Violence Resources
If you are a victim of domestic violence in New Jersey, it is important to seek help. You can contact the National Domestic Violence Hotline at 1-800-799-7233 or the New Jersey Domestic Violence Hotline at 1-800-572-7233 for assistance. You can also contact your local police department or seek the assistance of an experienced domestic violence attorney.
Obtaining a restraining order can be a complex and emotional process, which is why it's essential to have an experienced domestic violence lawyer on your side. A skilled attorney can help you prepare your complaint, gather evidence, and represent you at the hearing. They can also help you get other legal protections, such as orders for child custody, support, and visitation, or even help you obtain a divorce if necessary.
Contact a Skilled Scotch Plains Lawyer Today for a Free Consultation About Your Domestic Violence Case
At Bramnick, Rodriguez, Grabas, Arnold & Mangan, LLC, we are committed to helping victims of domestic violence break free from the cycle of abuse. We understand that every case is unique. That's why we take the time to listen to our clients' needs and concerns, and craft a personalized strategy that meets their individual goals. Our experienced attorneys have helped countless clients obtain restraining orders and other legal remedies to protect themselves and their families from domestic violence. We understand the devastating impact that domestic violence can have on a person's life, and we are here to provide compassionate and knowledgeable legal support every step of the way. If you are a victim of domestic violence in New Jersey, don't wait to seek help. Contact us today to schedule a confidential consultation and take the first step toward a brighter, safer future.