Michael Noriega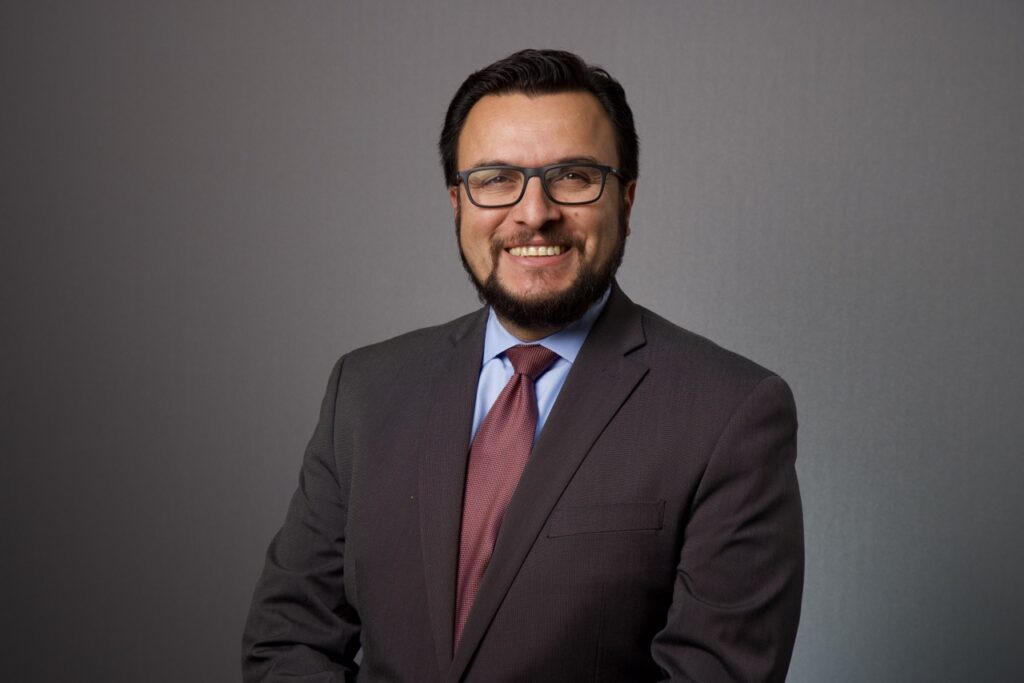 Location: Scotch Plains, New Jersey
Phone: 866-845-5571
Fax: 908-322-6997
E-mail: E-mail Me
Whether your case is a complex immigration or criminal matter or a fairly straight-forward Green Card or visa application, you can rely on Michael Noriega for focused, experienced legal representation. He has dedicated his practice to assisting clients with legal matters throughout Northern New Jersey. He has argued many times on behalf of his clients in the local immigration courts and the Board of Immigration Appeals.
Further, he appears regularly in Superior Court and Municipal Courts throughout the State, the Immigration Courts of New Jersey and New York, and various other states for immigration matters. In fact, Mr. Noriega's practice has taken him to the Supreme Court of New Jersey twice over the past two years, where he argued on behalf of the ACLU in the matters of State v. Kaltner and State v. Morgan and he has previously argued in the Appellate Division of New Jersey.
Mr. Noriega decided to practice immigration and criminal law because he has witnessed over the past several years a serious need among residents of New Jersey to have knowledgeable and experienced representation in these two areas of law. His decision to focus on these two practice areas, however, is far from random. In fact, it comes after many years of doing this type of work in towns such as Newark, Plainfield, Paterson, Elizabeth, Jersey City, Union City and Camden. He handles many types of cases including: deportation defense, asylum, non-immigrant visa and Green Card applications, and temporary protected status. We invite you to contact him to discuss your personal immigration or criminal defense needs. Mr. Noriega speaks Spanish fluently.
Mr. Noriega joined the firm of Bramnick, Rodriguez, Grabas, Arnold & Mangan, LLC after five years of running his own firm, Noriega & Associates, where he practiced criminal and immigration law exclusively. Before that, Mr. Noriega was an Assistant Deputy Public Defender in the Essex County Adult Trial Region from 2003 to 2008. During his tenure there, he handled hundreds of cases involving all forms of criminal charges from street level drug charges to racketeering charges in the first degree, robbery, possession of weapons and murder, to name a few.
Currently, Mr. Noriega serves as an adjunct professor at Seton Hall University School of Law, where he has enjoyed teaching for over eight years. Additionally, he has been invited to lecture throughout the state training other lawyers on the topics of criminal immigration, even lecturing during a seminar in 2013 in Costa Rica. Mr. Noriega is extremely community focused. He volunteers at community initiative functions throughout the state to speak to crowds of undocumented individuals about the current state of our immigration laws and its future. Most recently, Mr. Noriega appeared on Telemundo's Revistas with Ana Esther Perez, where he was interviewed on the possible changes in Comprehensive Immigration Reform.
Practice Areas:
Bar Admissions:
State of New Jersey
State of New York
Federal District of New Jersey
Supreme Court of the United States
Organizations:
American Immigration Lawyers Association-NJ Chapter
Hispanic Bar Association of New Jersey
Association of Criminal Defense Lawyers
Union County Bar Association.
Industry Recognition:
Super Lawyers – Rising Star April 2013
*DISCLAIMER: Results not typical and may vary depending on your particular facts and legal circumstances. No aspect of this advertisement has been approved by the Supreme Court of New Jersey. The Super Lawyers list is issued by Thomson Reuters; a description of the selection methodology can be found here. The AVVO list is issued by AVVO; a description of the selection methodology can be found here. The AV Martindale-Hubbell list is issued by Martindale-Hubbell; a description of the selection methodology can be found here.